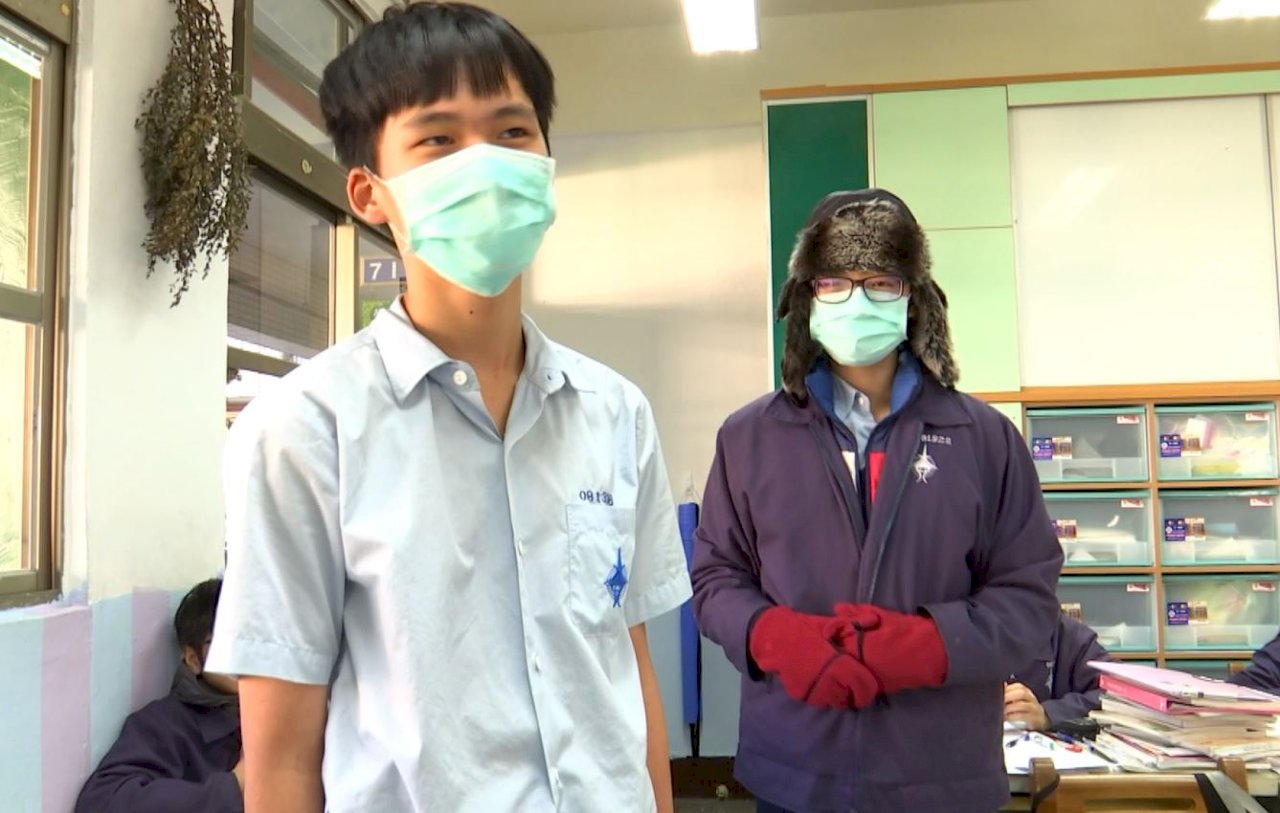 As temperatures plunge, many of Taiwan's students can only shiver. That's what one private organization has found from a survey of school rules about wearing extra layers over school uniforms.
The education ministry moved last year to allow students to wear winter coats and other warm clothing over their school uniforms when the weather gets cold. But the Taiwan Youth Association for Democracy says it has found that only around half of schools have put the education ministry's new rule into practice.
Some schools forbid any outer wear over their school uniforms, while others only permit coats in the classroom when the mercury falls below 10C.
With temperatures across much of Taiwan in the single digits Celsius, the association is suggesting the education ministry randomly inspect schools to ensure that students are allowed to wear warm clothing in the classroom.