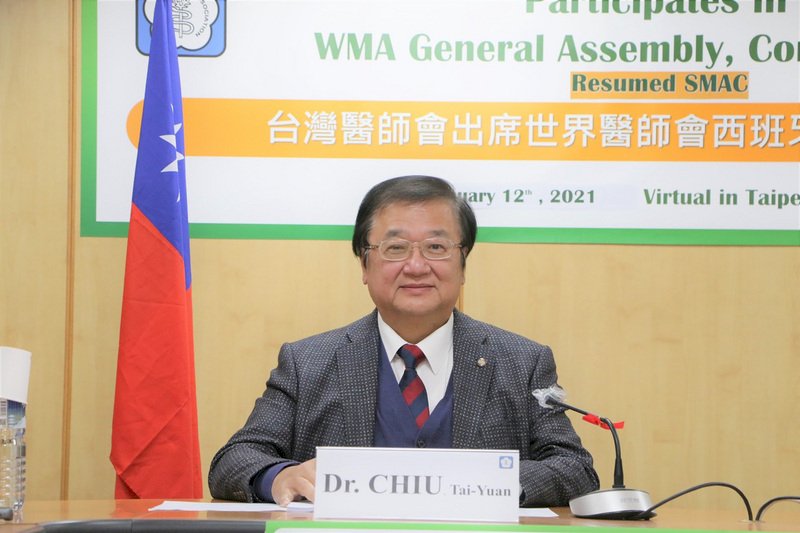 The World Medical Association has passed a resolution calling for Taiwan to participate in the World Health Organization and World Health Assembly.
In an online committee meeting on Tuesday, Taiwan's motion received member states' approval by 13 votes to 1. China had earlier put forward a motion opposing a vote on the topic, but it received no support from other members.
The World Medical Association has supported Taiwan in the past. Notably, in 2005, the association passed an almost identical resolution calling for Taiwan to join the World Health Organization. This year's resolution adds references to Taiwan's success managing the COVID-19 pandemic and China's efforts to obstruct Taiwan's accession.
The vote came after a concerted campaign by Taiwanese officials to win support from member states. Director of the Taiwan Medical Association, Chiu Tai-yuan, and others sent letters to more than twenty countries asking them to back the motion.
Chiu says the resolution shows the international medical community agrees that politics should not affect health's position as a basic human right. He also said it indicates other countries' admiration for Taiwan's success managing COVID-19.