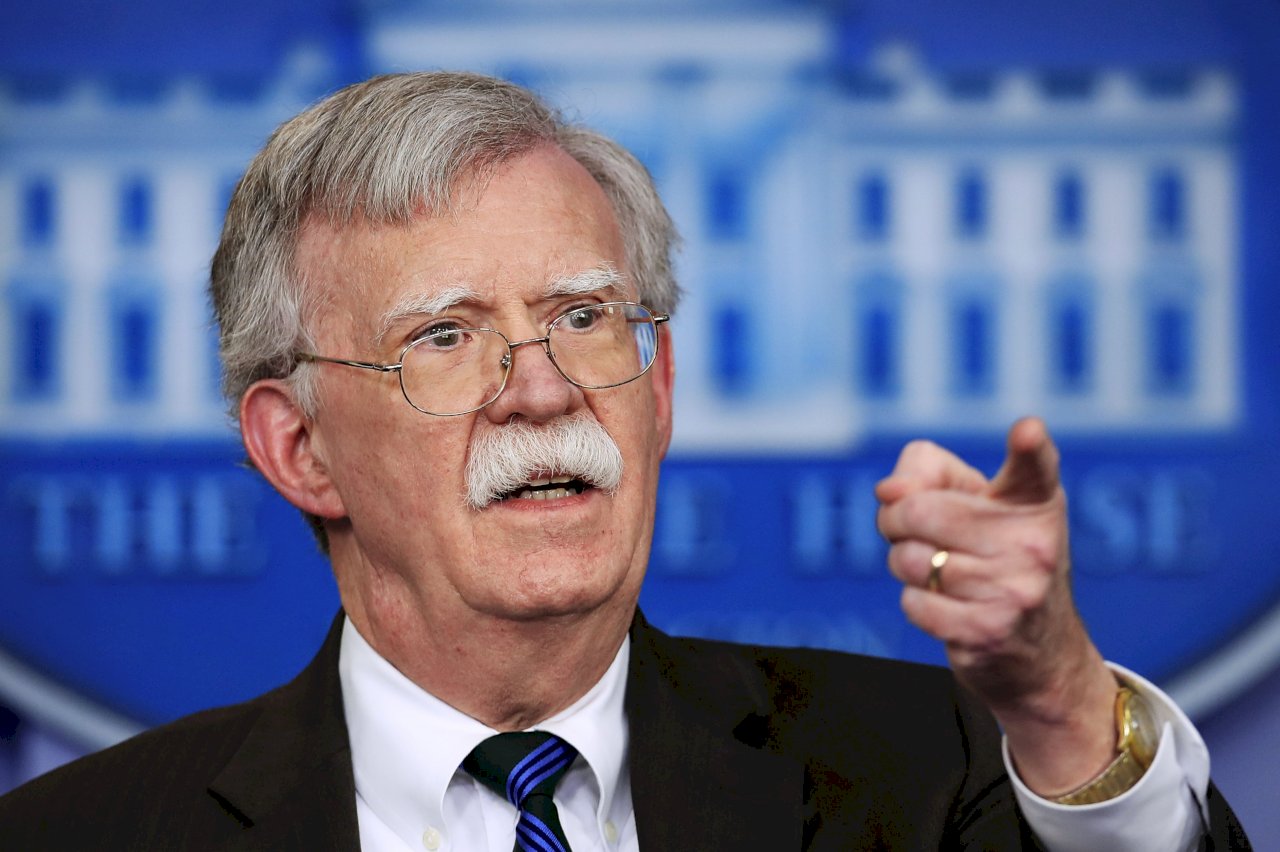 Former White House National Security Adviser John Bolton says that the US should have lifted self-imposed restrictions on its relations with Taiwan a long time ago. He was speaking to Foreign Press Association President Ian Williams on Tuesday about US Secretary of State Mike Pompeo's recent decision to lift those restrictions.
Bolton said that the restrictions the US put on diplomats interacting with Taiwanese officials were inappropriate. They go back to when the US and Taiwan severed diplomatic ties in 1979. When the US established diplomatic relations with China, US President Jimmy Carter had guidelines written up for US diplomats' interactions with Taiwanese officials because Beijing was sensitive about these interactions.
Bolton said he had to cross the street from the US Department of State to go to a bad coffee shop to have coffee with Taiwan officials. He also had to have breakfast with Taiwan officials in places like New York. He said it is absurd and very inconvenient for the US. He said that no one can tell US officials who they can meet and where they can go.
When Bolton was national security adviser, he met with Taiwan's Secretary-General of the National Security Council Li Ta-wei at the New Executive Office Building in Washington, D.C. Last July in a Foreign Press Association press conference, he also said that the United States should give Taiwan diplomatic recognition.