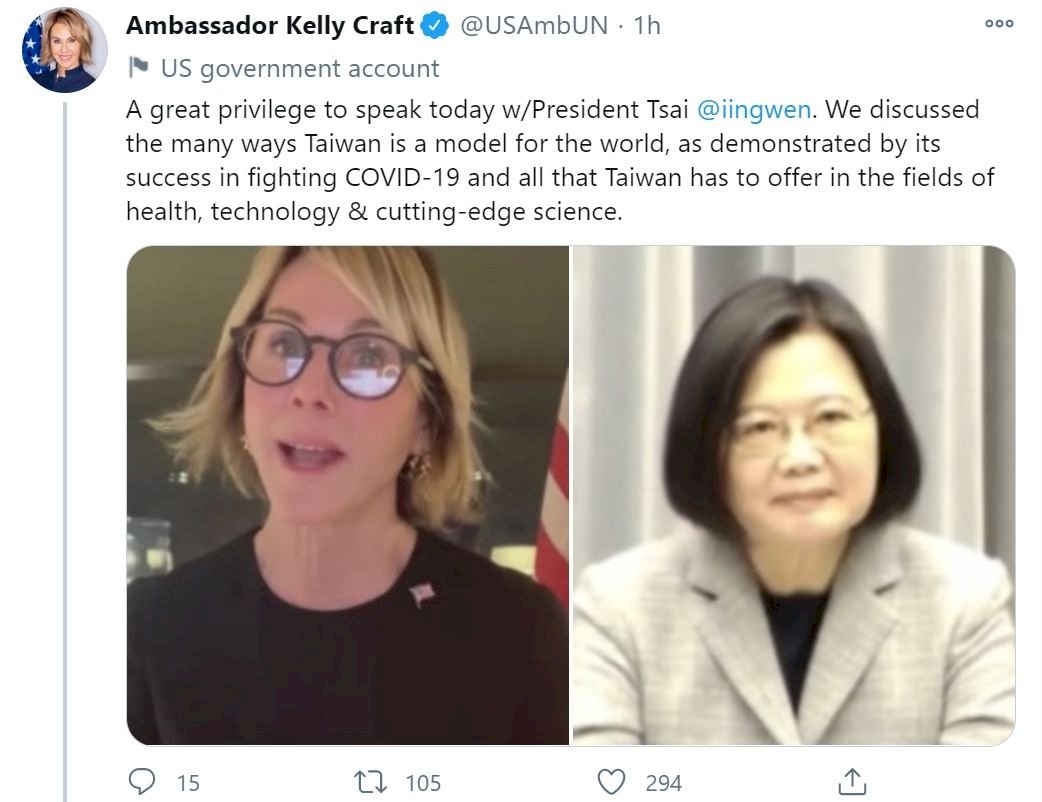 President Tsai Ing-wen has held a video conference with United States Ambassador to the United Nations Kelly Craft.
Craft had been scheduled to visit Taiwan between January 13 and 15. However the trip was called off at the last minute, along with all other travel by US State Department officials ahead of Joe Biden's inauguration as US president.
During the virtual meeting, Tsai, Craft, and US State Department official David Feith discussed issues such as Taiwan's participation in international organizations, deepening Taiwan-US cooperation, the democratic values the two sides share, and exchanges of educational resources.
Following the virtual meeting, Craft praised Taiwan on Twitter. She particularly highlighted Taiwan's success in combatting COVID-19, as well as its contributions to the areas of health, technology, and cutting-edge science.
Craft wrote that it is unfortunate that Taiwan is unable to share its achievement at UN events due to Chinese obstruction. Craft wrote that she told President Tsai that the US will always stand with Taiwan as a friend and partner.