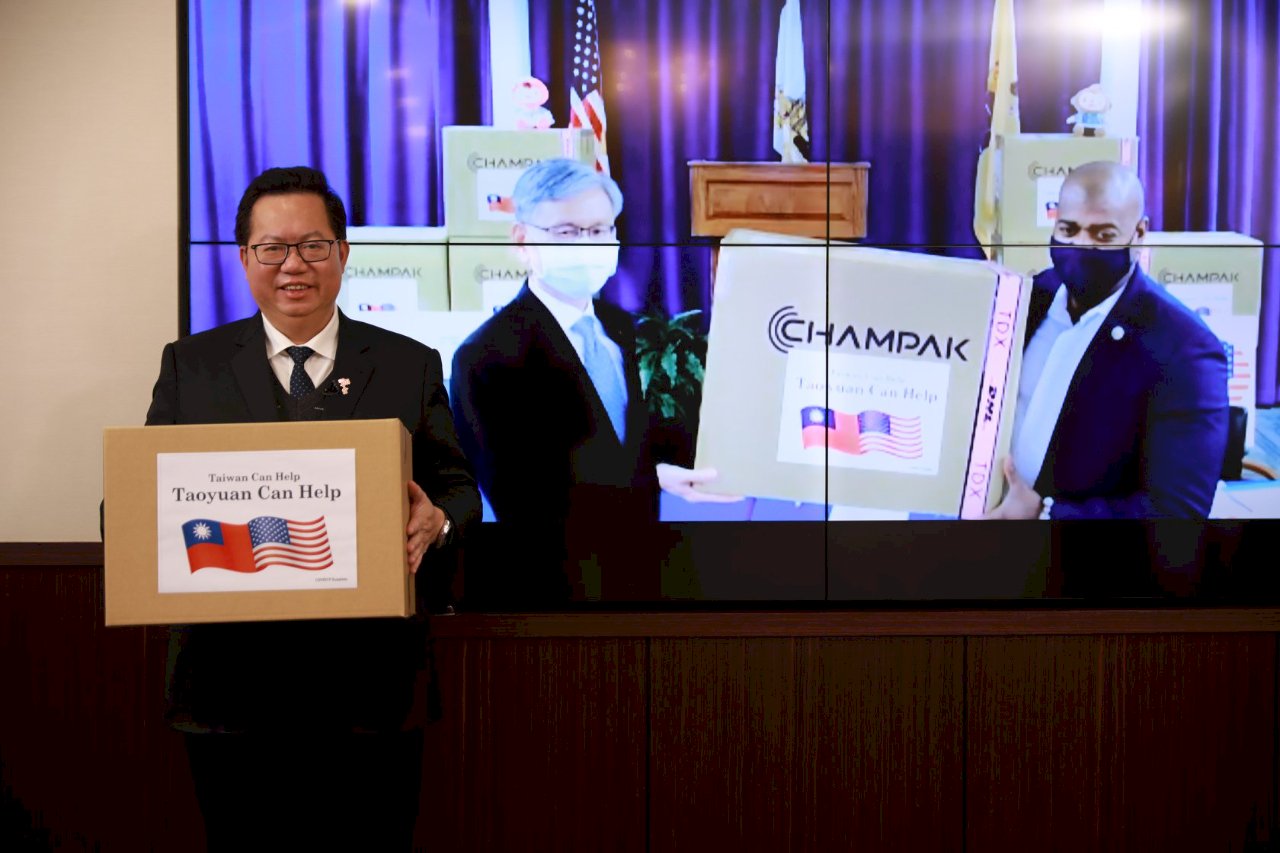 The mayors of Taoyuan, Taiwan and Newark, New Jersey have met via video call to discuss future cooperation between the two cities. Taoyuan Mayor Cheng Wen-tsan spoke with Newark mayor Ras Baraka after Taoyuan donated 10,000 medical masks and 2,000 respirators to the New Jersey city. The call took place Wednesday morning.
During their conversation, Mayor Cheng said the two cities face similar challenges as major national transportation hubs. He said both cities could learn from one another when it comes to managing aviation, smart warehouse storage, and public transportation.
The two mayors also emphasized the importance of sustainable economic development, and highlighted this as a possible future area of cooperation.
Mayor Baraka said Newark is a leader in smart city technologies. The city is installing smart kiosks to provide free WiFi, transit information, and charging facilities. Meanwhile, Newark's system for sharing bikes and motorized scooters will come online this spring.