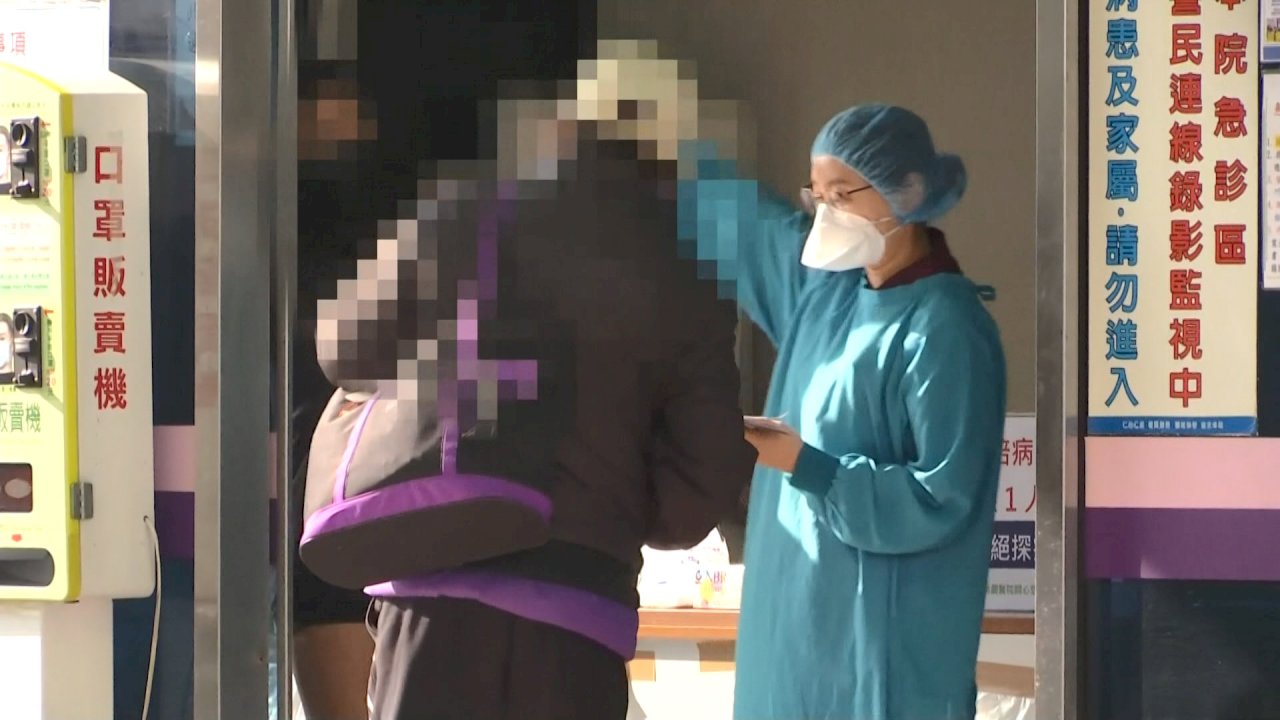 Taoyuan General Hospital is ground-zero for Taiwan's first COVID-19 cluster infection in over 250 days -- an outbreak which has grown to 15 cases. Health officials and members of the public are adjusting to new safety protocols, but it's all necessary to keep the disease at bay.
A cleaning crew at Taoyuan General Hospital disinfects windows while wearing full PPE. That's not something you see every day but, after a cluster infection at the hospital, you can't be too careful.
Taoyuan General Hospital is the site of Taiwan's first COVID-19 cluster infection in over 250 days, starting with a doctor who was infected while intubating a patient. Authorities say that eventually more than 10,000 people could be placed under quarantine. Strict measures are now in place at the hospital to stave off the spread of the disease.
Health authorities originally listed ward 12A as a 'low risk' area. But that changed after a patient who had stayed in the ward was confirmed with COVID-19. That's sent ripples of concern through people connected to the ward.
One man says he was in-and-out of 12A, but he still wants to check with health officials as to what he should do next because he was there at the same as someone who now has COVID-19.
Taiwan's health ministry says that anyone admitted to the hospital from January 6 through January 19, as well as anyone who accompanied them, must quarantine at home. After thorough contact tracing, officials say that initially over 5,000 people will be quarantined.
At the hospital, medical workers are bracing for the long-haul. Many have brought their luggage in case they need to be quarantined inside the hospital. Only patients who have follow-up appointments are allowed to enter. Many in-patients have transfered to other facilities. But people with severe ailments and those in hospice remain at Taoyuan General Hospital.
The situation may look grim, but people are staying positive. Local business owners are donating their time, money, and efforts to keep morale at the hospital high. One breakfast shop owner delivers boxes of food, all for the sake of encouraging Taiwan's frontline medical workers.