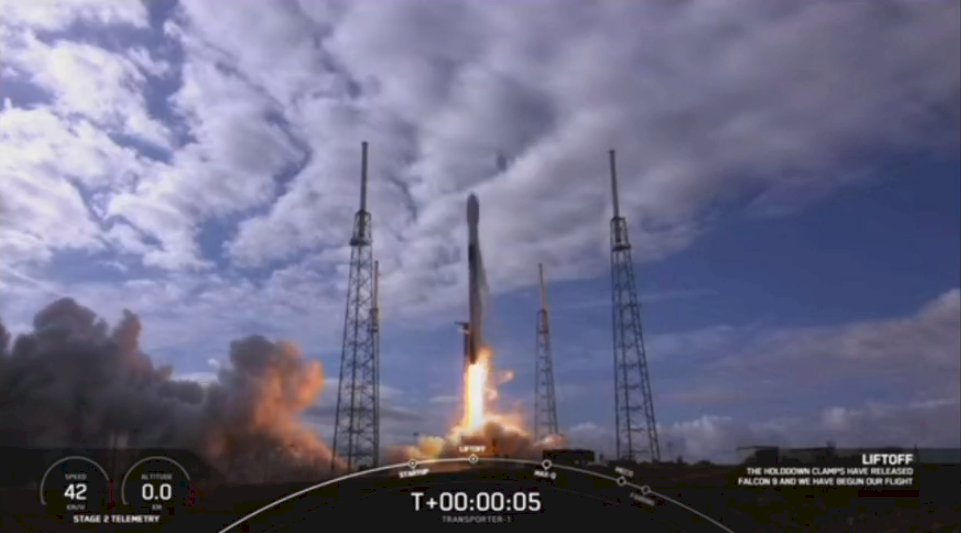 A SpaceX Falcon-9 rocket has sent two Taiwanese satellites into outer space. The launch took place at Cape Canaveral in the US state of Florida, at 11pm Saturday (local time). The satellites are now in orbit, after numerous delays attributed to safety inspections and weather conditions.
On Monday morning, crew members at the ground station successfully established contact with both satellites, which are designated "Flying Squirrel" and "Jade Mountain."
A Taiwanese team that developed the Flying Squirrel is based at National Central University's Department of Space Science & Engineering. The 4.4kg satellite detects plasma anomalies in the Earth's Ionosphere. It will help researchers learn how those anomalies disrupt satellite and ground communications.
The Jade Mountain was a joint endeavor by two local telecom companies and the Department of Transportation Science at National Taiwan Ocean University. It's even smaller than the Flying Squirrel -- weighing just 1.6kg -- and will be used to track the movements of boats and land vehicles.