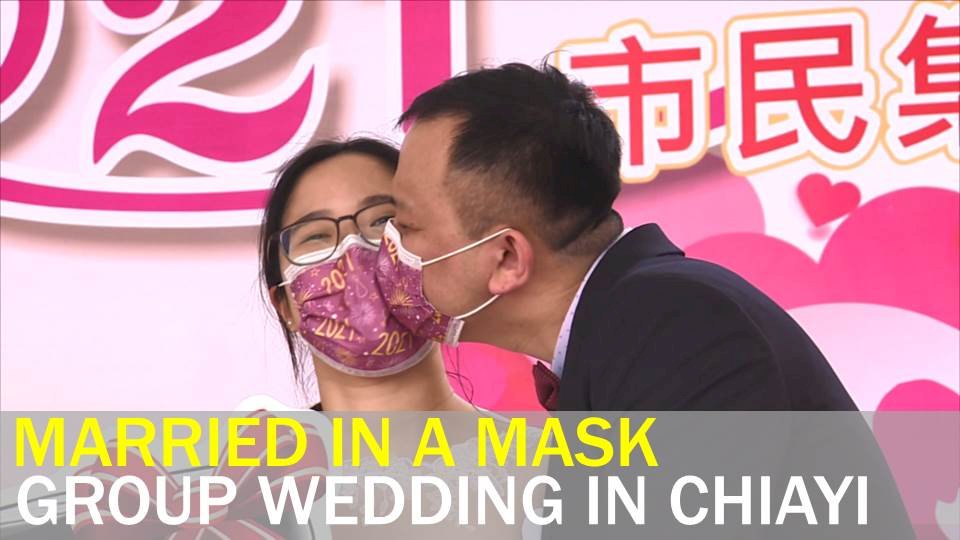 While authorities in northern Taiwan continue to cancel large group events, on Sunday Chiayi City pressed ahead with its largest ever group wedding ceremony. And if it weren't for the masks, you might not be able to tell we were in the midst of a pandemic.
All around the world, couples, caterers and venues alike are cursing COVID-19 for ruining their wedding plans. But here in Taiwan, things are a little different. These couples in Chiayi City have decided not only to get married in the middle of a global pandemic, but also to do it in the close company of 140 other people. And that's not even counting friends and family.
Seventy-one couples wearing pink medical masks take their vows, pose for photos, and even try to kiss through the fabric. This is the south-western city's largest ever group wedding ceremony, and it couldn't come at a more peculiar time. Chiayi City Mayor Huang Min-hui gave them all her blessing.
She quotes a phrase, saying love needs passion, while marriage needs organization.
We wish you all happiness, she says. She hopes that being around so many others can make the occasion all the more joyful.
With authorities scrambling to contain a COVID-19 outbreak in northern Taiwan, normally benign wedding vows suddenly take on a new meaning. For these couples, it really is in sickness and in health.