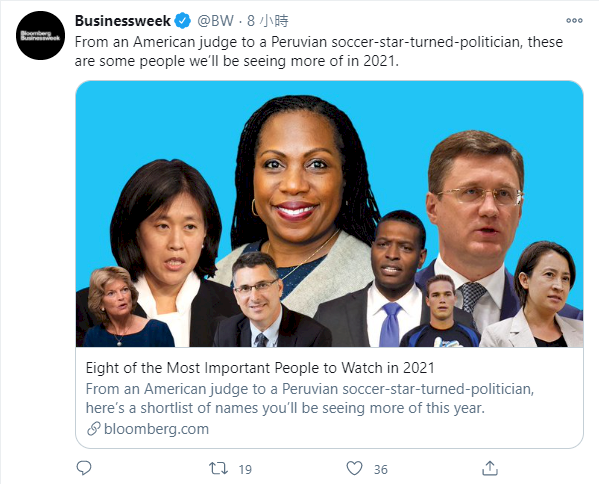 Taiwan's representative to the US Hsiao Bi-khim is currently working from home in self-isolation. That's because there has been a confirmed case of COVID-19 in Taiwan's representative office in the US that she had contact with.
The staff member developed a fever on Jan. 20 and tested positive three days later. The patient was in contact with three others at the office, including Hsiao. All three of them do not have any symptoms but are now at home in self-isolation and being tested for COVID-19.
Foreign ministry spokesperson Joanne Ou explained that Hsiao "is following relevant guidelines and staying in home isolation and working remotely. Ambassador Hsiao is very well and doesn't have any symptoms. Since she's had contact with [the patient], according to disease prevention rules, we must arrange preventative home isolation and remote working".
Hsiao also was recently named by Bloomberg as one of the Eight Most Important People to Watch in 2021.

Ou also commented on the statement made by the US State Department on Saturday expressing concern about "the pattern of ongoing PRC attempts to intimidate its neighbors, including Taiwan." Ou said Taiwan thanks the Biden administration for showing its strong support of Taiwan at the start of its administration. She said Taiwan will continue to work closely with the Biden administration to strengthen ties.