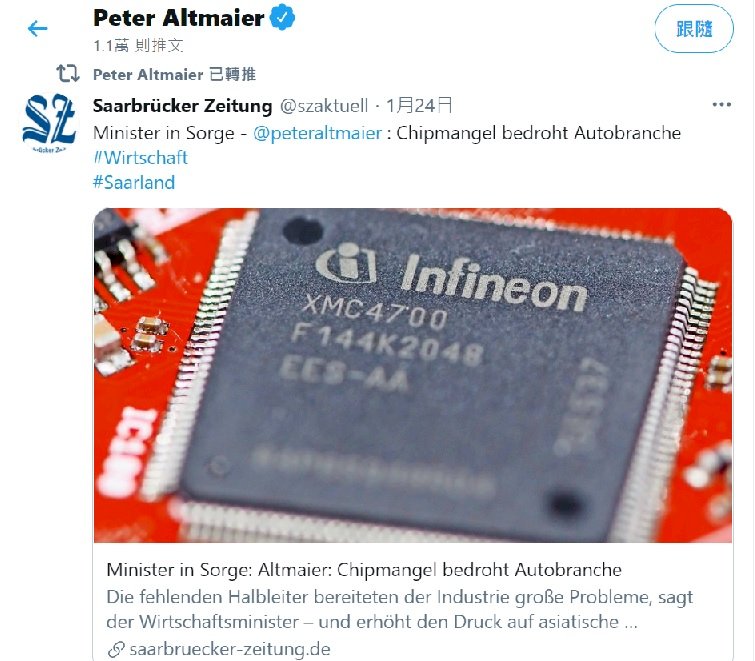 German Minister of Economic Affairs, Peter Altmaier has asked Taiwan's chip manufacturers to help ease the supply shortage of semiconductor chips in their automotive sector.
Altmaier made a rare move though and wrote directly to Taiwan's government for help from Taiwan's chip makers despite no diplomatic relations between Taiwan and Germany. Currently, Taiwan's chip makers cannot sell directly to international carmakers. Instead they can only supply their chips to developers who then sell them to carmakers.
Meanwhile, Altmaier said that Germany's stance towards Taiwan politically has not changed but he hopes that Taiwan can help. He also shared his Twitter post about a German report of him contacting Taiwan's government to ask Taiwan's top chip manufacturer TSMC to help ease the chip shortage.