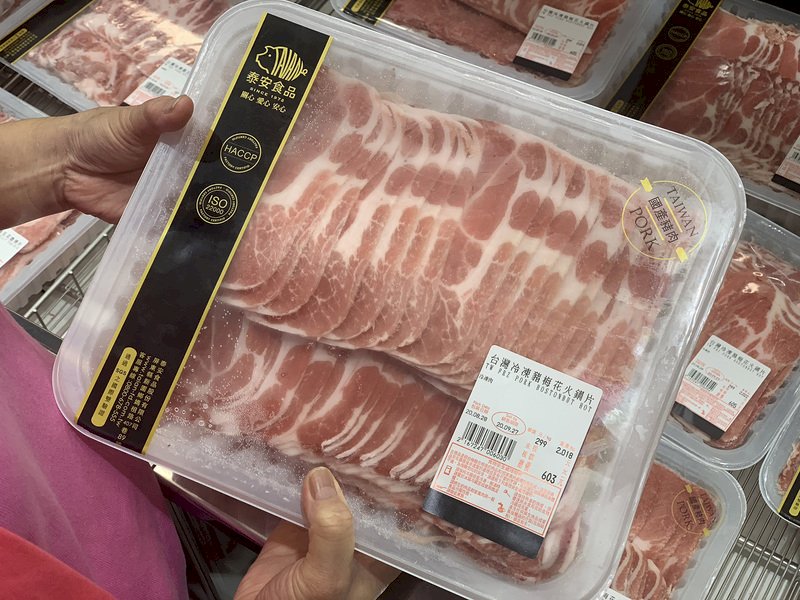 Domestic pork prices have gone up by 15% before the Lunar New Year holiday compared to last year. That's the word from the agricultural council.
On January 1, Taiwan lifted the ban on US pork imports containing ractopamine. The move has pushed domestic pork prices up by 15% ahead of the Lunar New Year. That's because the public is concerned that the leanness-enhancing feed additive might pose a health hazard.
As pork is a staple in Chinese cuisine, the agriculture council has raised its supply by over 100,000 more pigs than the previous year.
To meet the rising demand, Council Minister Chen Chi-chung said there are about 700,000 pigs on the market ahead of the festival. That's a lot more than before. Chen said the agricultural council will balance supply and demand, make sure prices are reasonable and that pig farmers have a steady income.