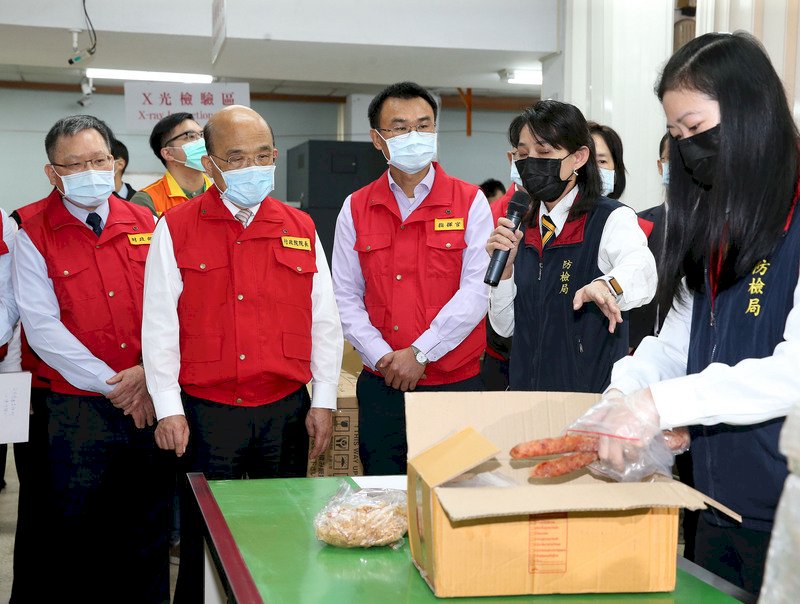 Taiwan Premier Su Tseng-chang is urging the public to remain vigilant against the threat of African swine fever in imported pork products over the Lunar New Year. His call came during a visit to Taipei's mail processing center on Wednesday.
African swine fever is a disease that is highly fatal for pigs, but is harmless to humans.
Su says the large number of parcels sent over the holiday period means added strain on the inspection system. But he praised Taiwan's import controls, saying that Taiwan's defenses have been successful for the last two years, unlike those of a number of other Asian countries. Su says his administration will spare no cost to ensure import controls against African swine fever are fully staffed and funded.
The premier says the system must be one hundred percent faultless in order to function. A single breach, he says, would threaten a domestic pork industry worth billions of dollars.
Su is reminding the public not to send pork products by mail. He says fewer packages means a lower risk of African swine fever entering the country, and also less strain on the inspection system. The public should also follow official guidelines when disposing of any imported pork, he says.