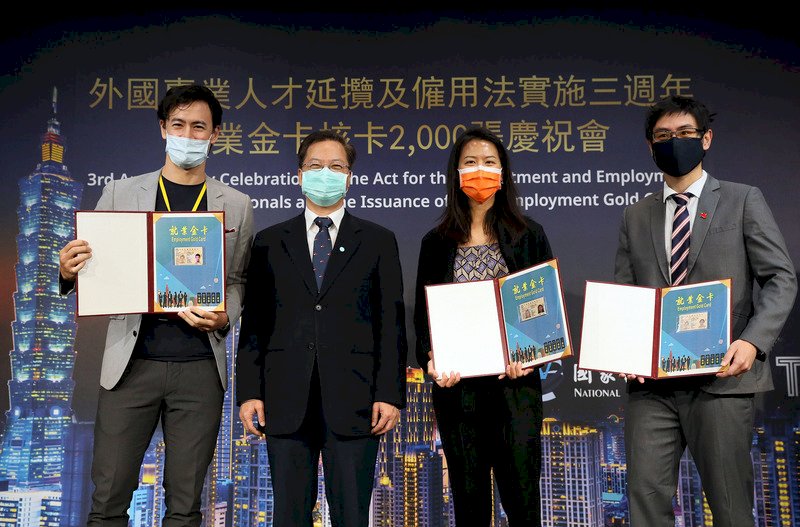 The National Development Council handed out three more Employment Gold Cards to foreign professionals in Taiwan on Friday. This brings the total number of the cards the council has awarded up to the 2,000 mark. The first card was issued three years ago.
The cards are part of Taiwan's effort to recruit skilled foreign nationals in eight fields of work. To be eligible, a foreign worker must have appropriate expertise or make a monthly salary of at least NT$160,000 (US$5,360). The card functions as a visa, work permit, alien resident certificate, and re-entry permit in one.
The three professionals who received the cards on Friday include a futures trading expert at Commerzbank's Singapore branch office, a senior executive leader at eBay, and a writer, actor, and program host from the UK.
Cardholders Paul Whiteley, a former opera singer, and Broadway performers Welly Yang and Dina Morishita performed at the Friday event.