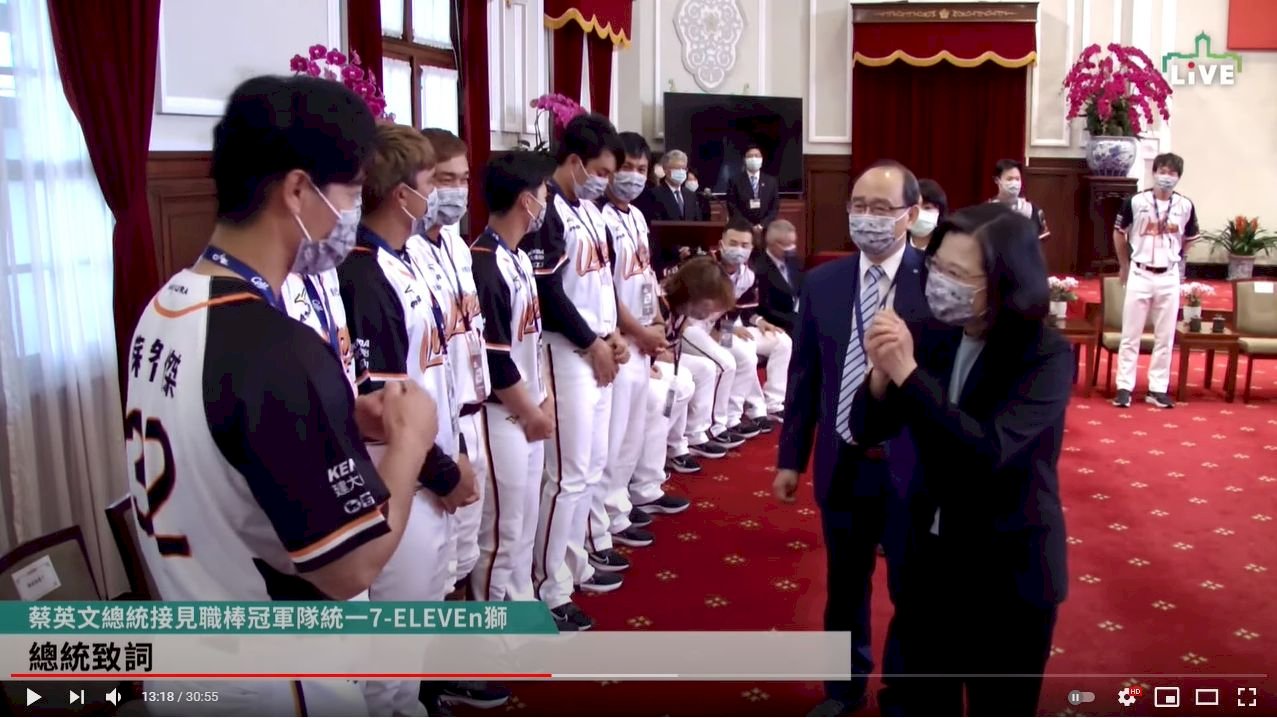 President Tsai Ing-wen met with a local pro baseball team -- the Unilions -- on Monday as the league prepared to launch a new season in March. She said she looks forward to excellent games in the coming months and that she hopes baseball can help lift spirits in Taiwan.
Tsai congratulated the Unilions for winning their tenth Taiwan Series title last November. She also thanked them for nurturing baseball talent in Taiwan over the last three decades.
The Unilions are one of the original teams in Taiwan's baseball league -- the Chinese Professional Baseball League (CPBL), which was founded in 1989.
The new CPBL commissioner, Legislature Vice President Tsai Chi-chang, was also present at the meeting on Monday. He called on the government to revise the Sports Industry Development Act. The commissioner said that would enable the government to offer more resources to people in sports.