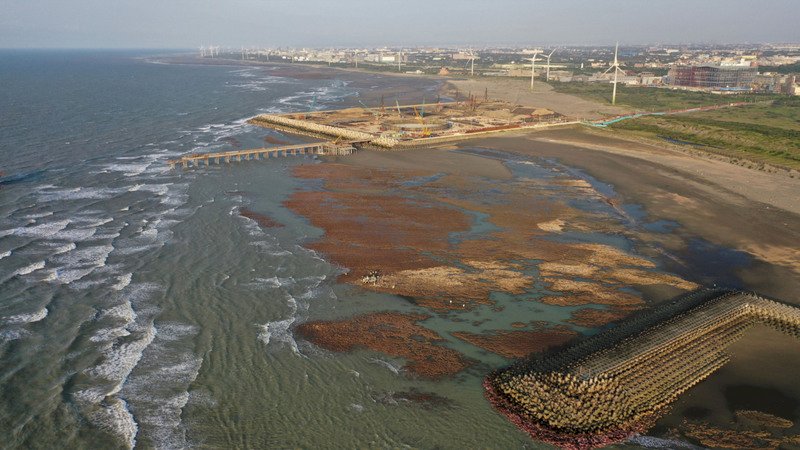 The nation's primary petrochemicals producer, CPC Corporation, Taiwan, has revised its plans for a natural gas processing plant in northern Taiwan. The state-run corporation announced the revisions on Monday, as opponents were racing to meet a deadline to initiate a referendum on the plant.
Lawmakers from the opposition Kuomintang (KMT) and environmental groups held a joint press conference on Monday, addressing concerns over building the plant. Conservation groups say the natural gas processing plant would harm a patch of algal reef along the coastline of Taoyuan City.
However, a CPC spokesperson says the revised plans will keep the processing plant away from the algal reefs. CPC says that it will install natural gas storage tanks on already reclaimed land. It says the project will not result in any new reclaimed land. The CPC says that the new plans also provide for intertidal ecosystem conservation.