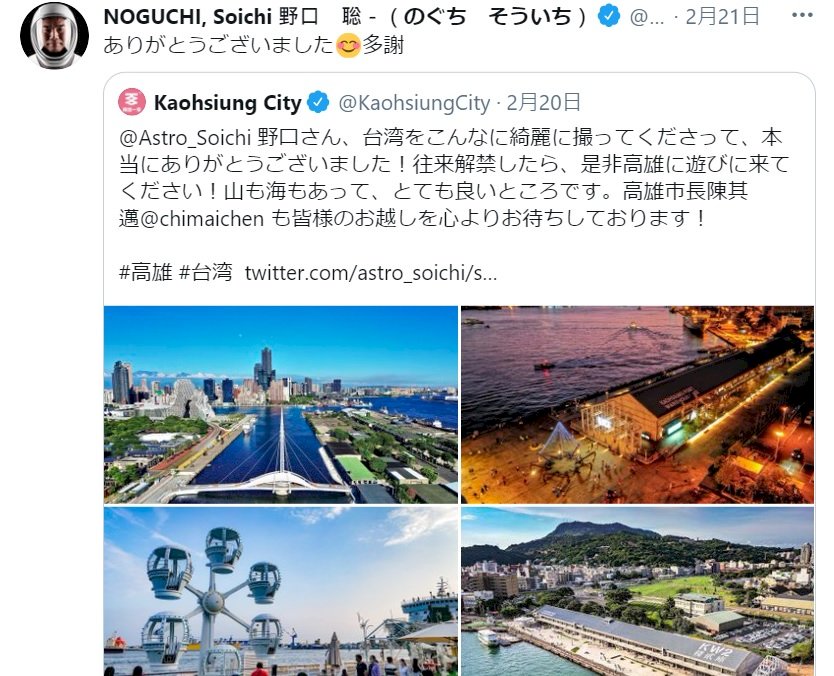 A Japanese astronaut on board the International Space Station (ISS) responded to an invitation from Kaohsiung Mayor Chen Chi-mai on Sunday.
The astronaut -- Soichi Noguchi -- snapped a photo of Tainan City in Southern Taiwan from space and shared it to Twitter on February 19. The photograph drew attention from Taiwanese and Japanese users online.
Noguchi also shared a picture he took from space of Tainan and Kaohsiung cities at night in December of last year.
On February 20, the Kaohsiung City Government's Twitter account relayed an invitation from Mayor Chen Chi-mai for Noguchi to visit once the COVID-19 pandemic is over. Noguchi simply retweeted the invitation with the words "thank you" in Japanese and Chinese.