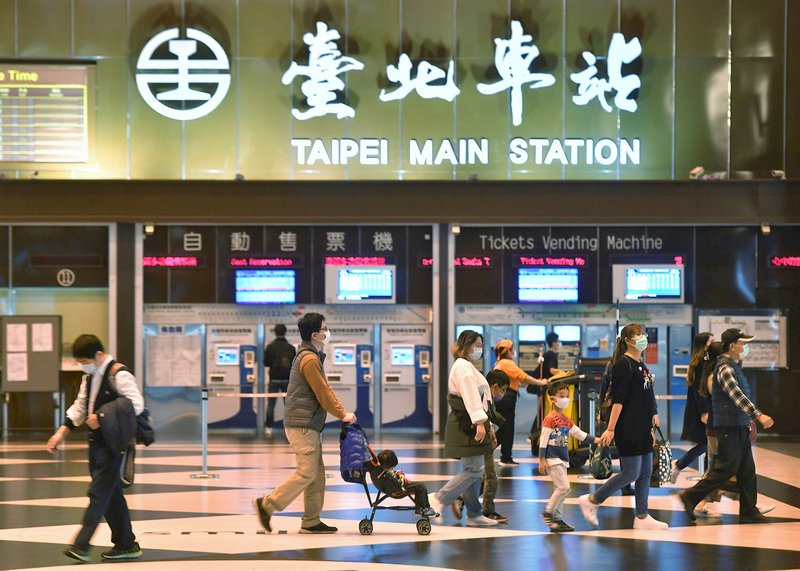 Taiwan's winter pandemic prevention measures -- set to end by March 1 -- have been extended for another month.
The Central Epidemic Command Center put the measures in place to limit the spread of COVID-19 during the winter holidays. They require new arrivals in Taiwan to show a negative test taken within the preceding three days. In addition, people can still only quarantine at home if they live alone, and masks must be worn in certain public places.
One positive note: Health Minister Chen said on Monday that he is lifting the ban on food and drink aboard Taiwan's high-speed rail system. But passengers on the ordinary rail system will have to wait. Chen says the ban there will remain until the transport ministry gives its recommendation.
The Command Center says Taiwan nationals and foreign ARC-holders can apply online for a test on arrival in Taiwan. That's only if they can show that they cannot take a COVID-19 test in their country of origin.
Health officials say that was the case for 36 passengers on a recent chartered flight from Myanmar. Taiwan's flag carrier China Airlines organized three flights to Yangon after a coup by the Burmese military left many Taiwanese stranded. Those passengers have taken tests in Taiwan and the results are still pending. The remaining 46 passengers tested negative before arrival.