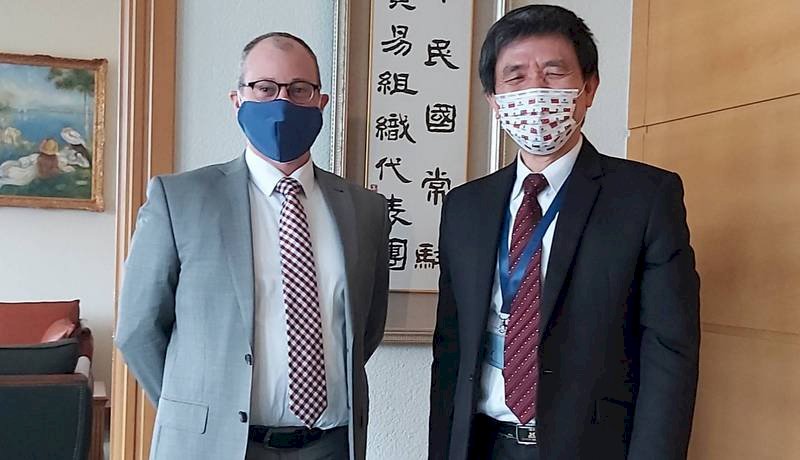 Taiwan's representative to the WTO, Lo Chang-fa met with his US counterpart, David Bisbee two weeks ago. The meeting shows that the Biden administration is following the Trump administration's policy of lifting restrictions on ties with Taiwan and that bilateral relations are growing closer.
In the past, US representatives had only attended Lunar New Year banquets and similar events held at the office of Taiwan's WTO mission. The recent meeting between Lo and Bisbee is the first time the two sides met to talk about business matters there.
Taiwan's delegation to the WTO said that Lo and Bisbee discussed issues concerning the WTO and its reforms and exchanged views on mediation and arbitration initiatives. The two sides also promised to strengthen cooperation on issues of mutual concern and to work together on multilateral trade for both sides.
Meanwhile, foreign ministry spokesperson Joanne Ou on Tuesday said that it shows Taiwan and US relations have not been affected by the change of government in the US. Ou said both sides are still moving in a positive direction to strengthen cooperation.