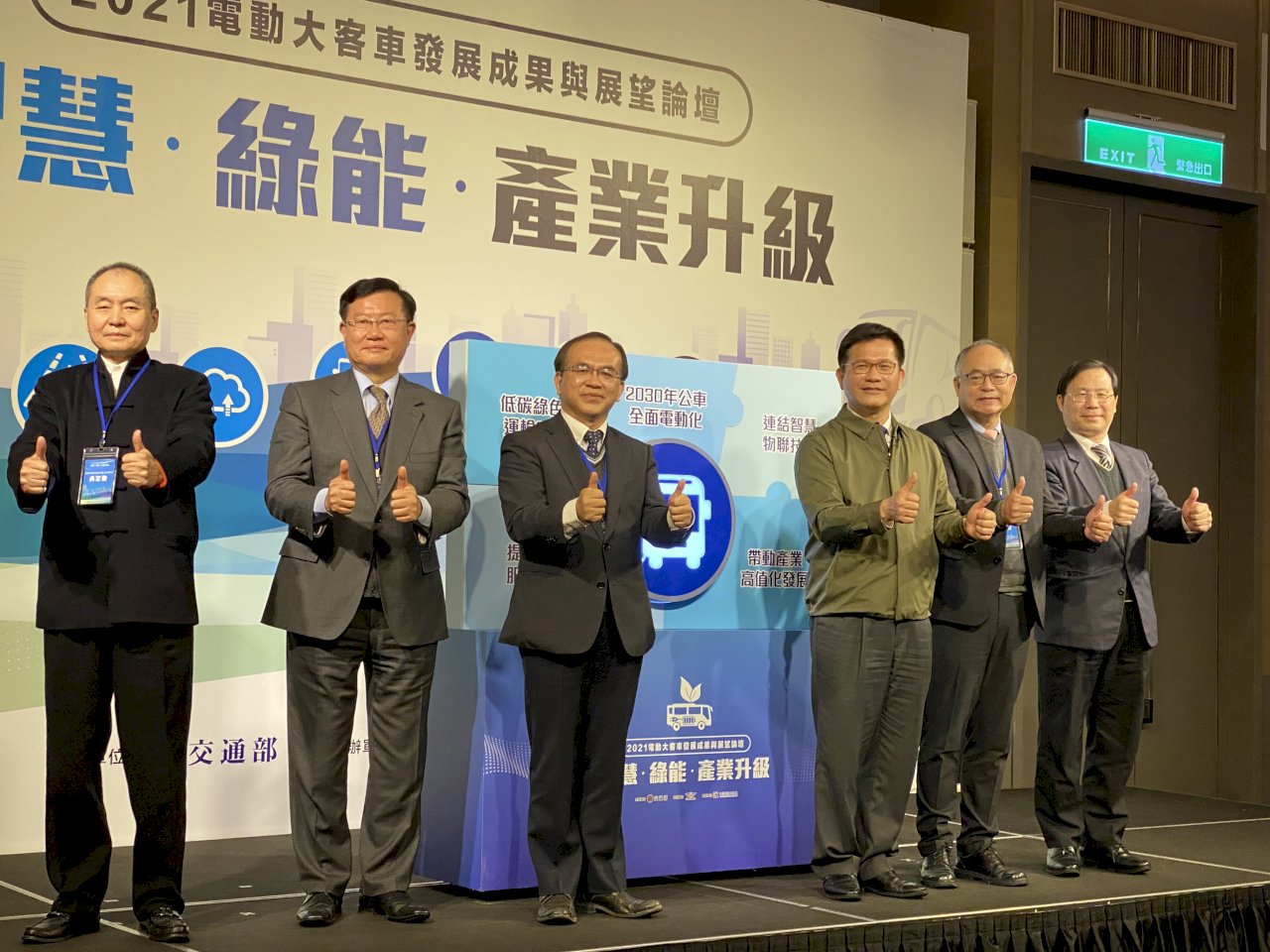 Taiwan aims to transform all its public buses into electric buses by 2030. Two models of domestically made electric buses were unveiled to the public last week.
Two Taiwanese companies of electric vehicles, Master and RAC, demonstrated their new models of electric buses at a parking lot in Taoyuan City. Master boasts that their electric vehicle only takes 15 minutes to be fully charged and ready to go.
RAC announced that their 12-meter electric bus is the lightest in the world and has the highest horsepower for going uphill compared to electric buses from other countries. Their electric bus is also the fastest among the same class of buses worldwide and it can travel more than 280 kilometers on one battery charge.
Transportation Minister Lin Chia-lung went for a test ride on the buses. Lin said he foresees electric vehicles becoming the next emerging industry in Taiwan in the next decade. Lin says the new industry can create a value of US$6.1 billion and 56,000 new job opportunities.