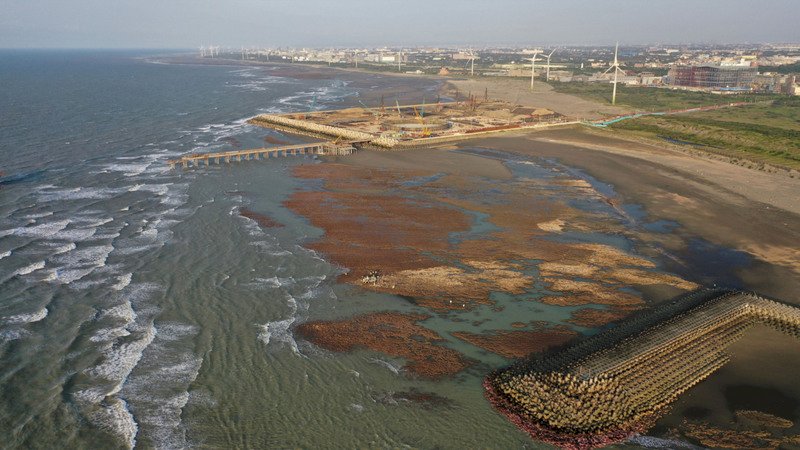 A campaign to relocate a planned natural gas processing plant has turned a local environmental issue into a political battlefield with national significance.
Campaigners want to move the proposed plant site away from an algal reef on the north Taiwan coast, and they are gathering signatures to hold a referendum on the issue.
The Cabinet's spokesperson has said that moving the site to a new location would require new environmental impact assessments and an additional 40km of pipeline, pushing the project back by up to 11 years. In addition, moving the site could lead to power shortages in northern Taiwan and would make the region more dependent on polluting coal-fired plants in other parts of the country.
Meanwhile, on Friday, Premier Su Tseng-chang said that the plans have been revised to take environmental concerns into account. Revisions include reducing the proposed size of the plant site by 90% and moving the plant away from the reef.
However, the opposition KMT is supporting the referendum, and the issue will be put on ballots nationwide in August if campaigners manage to get the required 350,000 petition signatures by February 28.