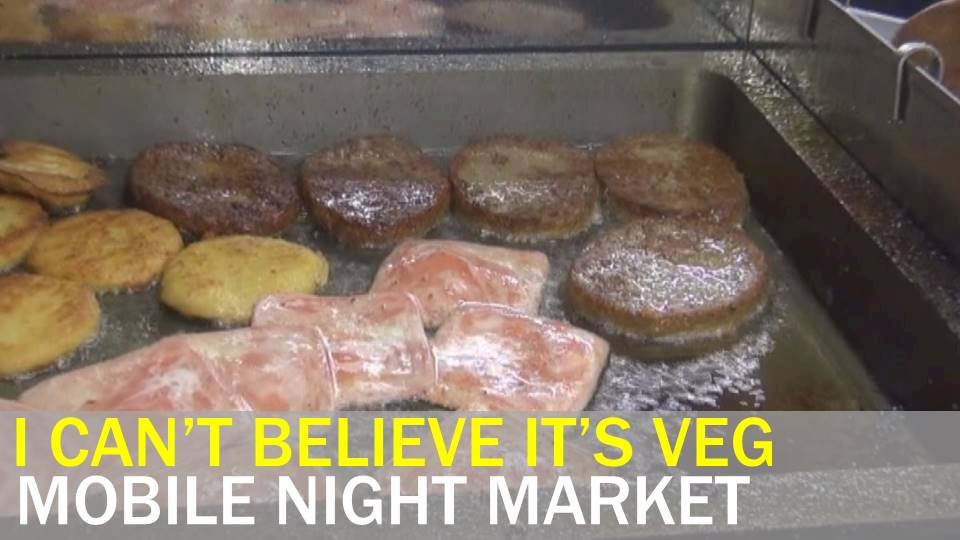 Taiwan may be famed for its delicious street food, but for many vegetarians, it can be hard to find things they can eat. That's prompted one group of stall owners to create a new kind of night market experience.
Hamburgers sizzle away on a street food stall stove. Looking at them, you'd never know that these burgers are completely meat-free. The stall owner says he grew up eating veggie burgers and wanted to share the experience.
All around are long lines of people waiting to have a taste. This mini veggie night market has no fixed location, moving and stopping at places all around the island. So if you want to try, you'd better move fast.
Steam rises from dumplings slathered in sauce. Deep-fried veggie skewers rise out of the pot. It's enough to make anyone's mouth water. Visitors can even try a "fried chicken" cutlet.
Veggie options at night markets are usually limited, so it's heaven for those avoiding meat. In fact, some people don't know where to start. One woman says it all looks great. There aren't many veggie night markets, so everyone has come to try.
The market arrived at Yilan on Thursday. So, Taiwan's vegetarians, stay tuned. Veggie food is coming to a night market near you.