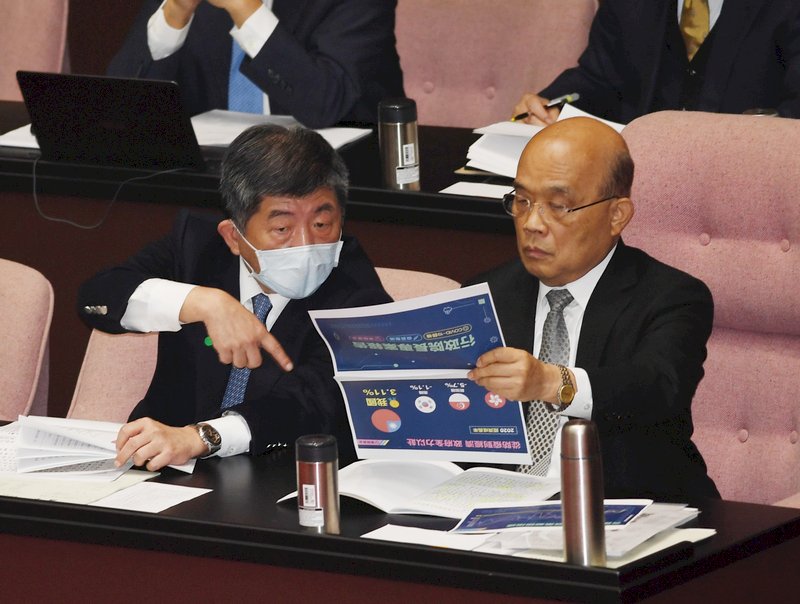 Deliveries of COVID-19 vaccines will begin to arrive in Taiwan in the first quarter of this year. That's what Premier Su Tseng-chang told lawmakers on Friday during a speech at the opening of the new legislative session.
Su says Taiwan is pursuing a dual-track strategy by buying doses from abroad but also developing vaccines domestically. To date, Su says Taiwan has bought around 20 million doses from foreign manufacturers. That includes 10 million doses from AstraZeneca and about 5 million from Moderna, plus about 5 million via the international vaccine initiative COVAX. Premier Su expects doses from COVAX to arrive this quarter, while doses from AstraZeneca and Moderna should arrive by the end of June.
As for domestic vaccines, Su says the government is doing all it can to support Taiwanese manufacturers in getting their product to market. He says that includes financial assistance and help applying for emergency authorization.
Premier Su also praised Taiwan's response to the COVID-19 pandemic, using statistics to compare it favorably to the actions of other national governments. Su says Taiwan is working towards self-sufficiency with vaccine supply. He says that in the future, Taiwan should even have enough vaccine doses to supply other countries in need.