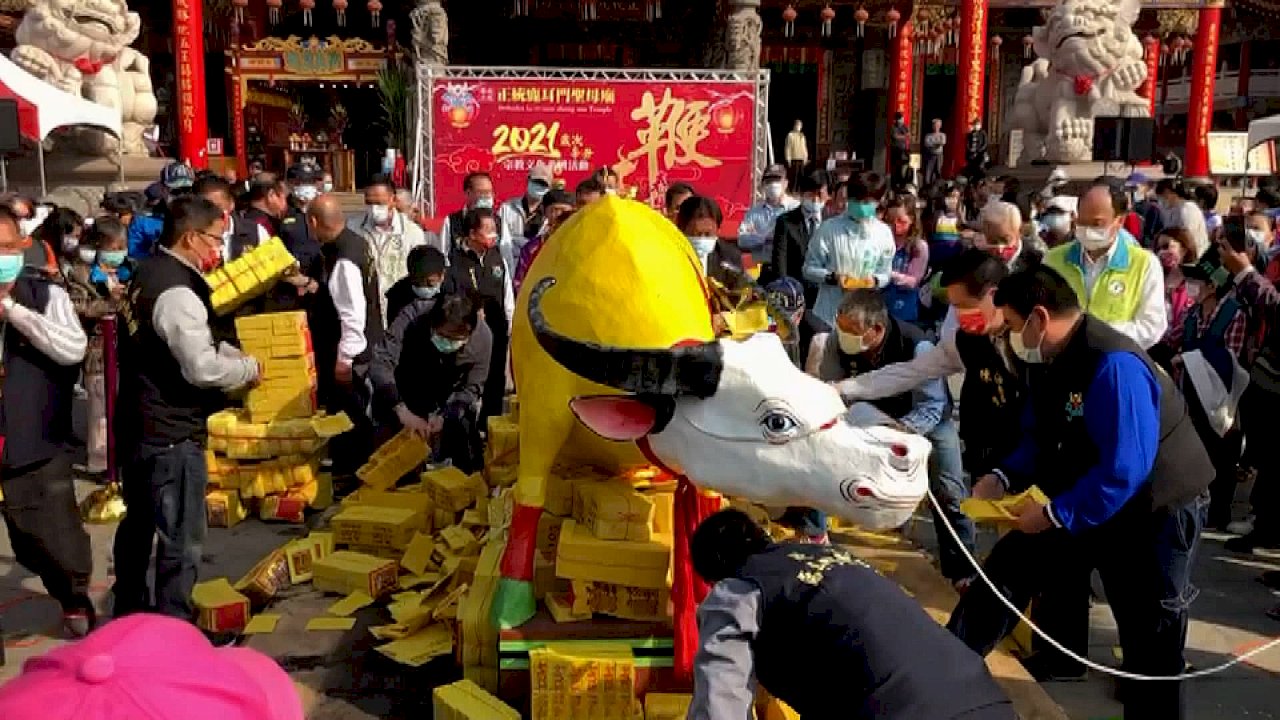 February 26 was the Lantern Festival. A temple in Tainan continued a Lantern Festival tradition having to do with the Year of the Ox that announces the beginning of spring.
Tainan Mayor Huang Wei-che could be seen on the day of the Lantern Festival using a pole to hit an ox figure made with paper mache. This is no pinata! It's a tradition called "Whipping the Spring Ox", which announces the start of farming for the year and wishes for a good harvest. The ritual was held at the Orthodox Luerhmen Sheng Mu Temple in Tainan.
After the whipping ceremony, the papier mache ox is then set on fire, and its ashes are put inside 300 sachets to be given away to worshippers for good luck. Some people were there as early as 5:30 in the morning to get in line to try their hands at getting one of those lucky charms. Those who weren't lucky could still get a little key chain with an ox on it.
The event attracts hundreds of thousands of spectators every year to ring in the spring.