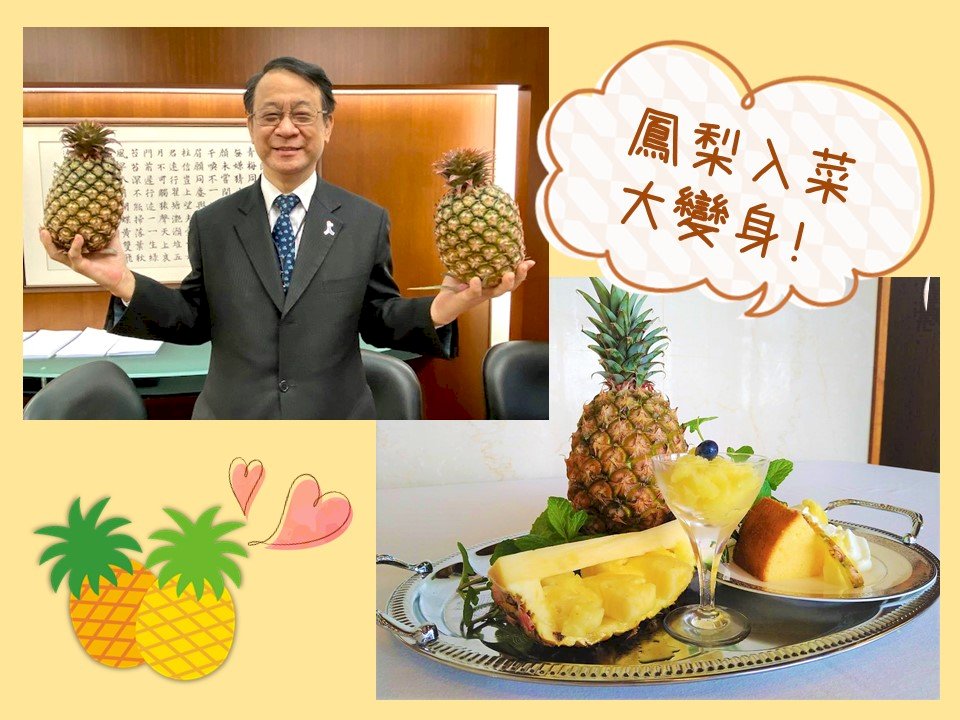 Taiwan has received a record-breaking order for over 5,000 tons of pineapples from Japan. This makes Japan the top new export market for Taiwan's pineapples.
China had previously dominated Taiwan's pineapple export market, accounting for 95% of exports. Last Friday, however, China announced that it was temporarily banning the import of Taiwan's pineapples.
Agriculture Minister Chen Chi-chung says that as of Tuesday night, just four days after China's announcement, Taiwan has seen orders for over 41,000 tons of pineapples, matching the figure China ordered last year.
Orders have poured in from domestic companies, exporters, and customers abroad, keeping prices of the fruit stable and showing support for Taiwan. Chen said that Taiwan has turned the challenge of the Chinese ban into a new opportunity for Taiwan's farmers. Chen said that Taiwan can avoid reliance on just the China market and export to other countries, as the order from Japan shows.
Chen also said that Taiwan food companies use pineapples to make pineapple juice, pineapple cakes and dried pineapple, which they can also export. Chen said he is grateful for the show of support for Taiwan's farmers and hopes that people will keep supporting local fruit.