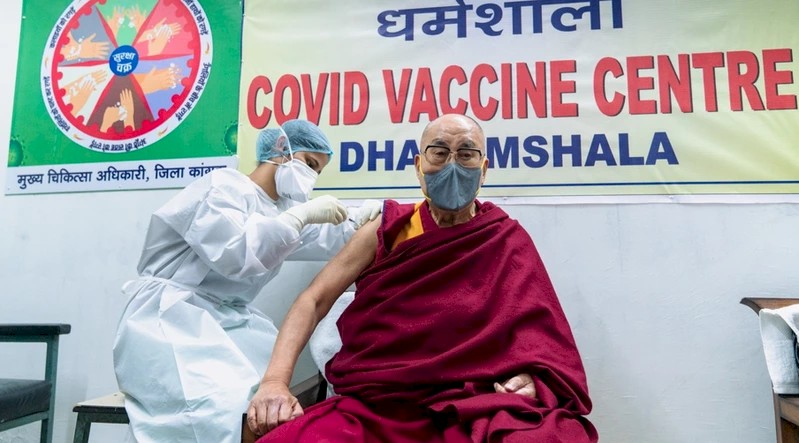 The Dalai Lama has accepted the invitation by Taiwan's Buddhist organizations to attend a video prayer conference on May 1.
Over 100 Buddhist organizations in Taiwan are working with major Tibetan Buddhist groups to hold this prayer conference. They plan to pray for peace and health for the world and to honor the more than 2 million who have died during the pandemic.
Meanwhile, 85-year old Dalai Lama got vaccinated for COVID-19 on March 6 in India and did a livestream on Facebook of his journey to and at the hospital.
He said many of his trusted friends, including health workers, have been vaccinated and encouraged others to be brave and get the COVID-19 vaccine.
AP reported that he received an AstroZeneca vaccine that was developed in the UK but produced in India.
Ever since the pandemic began in February last year, the Dalai Lama has followed the government's advisory to not attend public events and has met with others through videoconferences. All health workers and assistants that have contact with the Dalai Lama have had to undergo strict quarantine and tests.