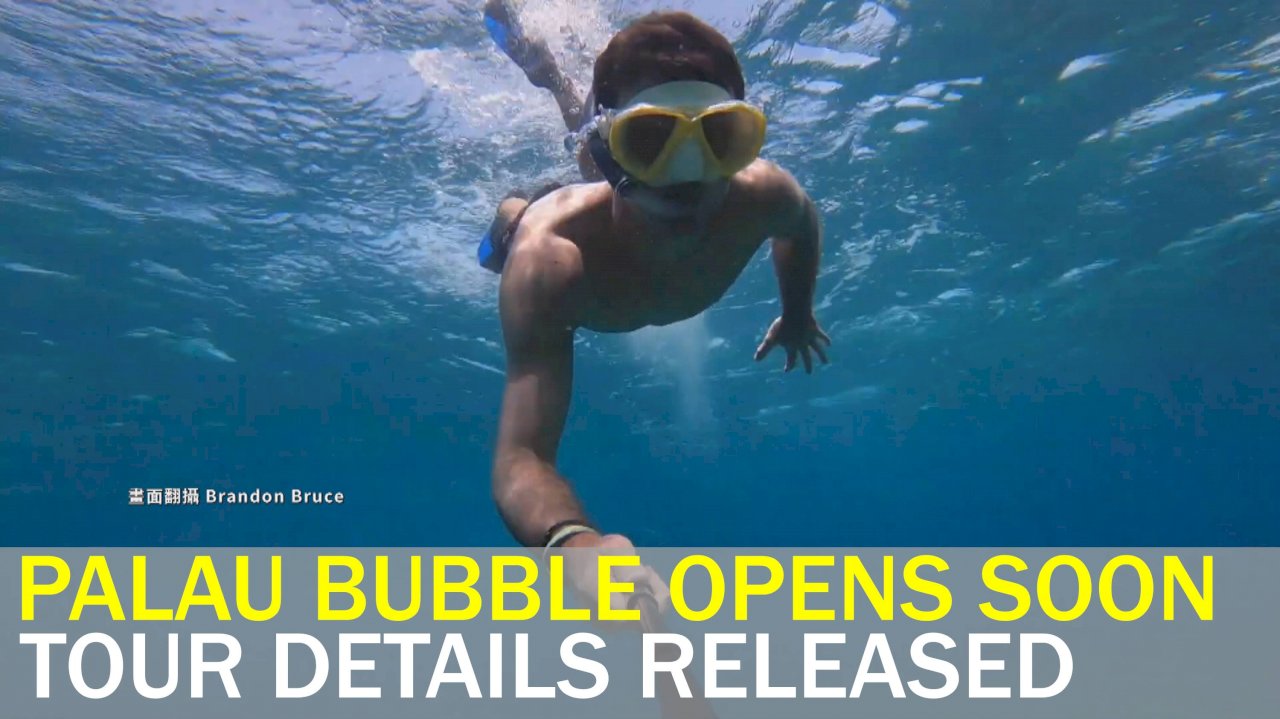 More than a year after the COVID-19 pandemic brought international travel to a halt, a new travel bubble between Taiwan and Palau is due to come into effect next month. And the full details of the tours offered are now becoming clear.
White sands, blue skies, clear water… It's not hard to see why people are excited for Taiwan's new travel bubble with Palau. Travel operator Wu Chuan-feng has the details. She says prospective travelers are between the ages of 25 and 45 with a fairly even split in gender. The first group will set out on April 1st, ending more than a year of restricted international travel.
There are two packages available. One for NTD$60,000 (around US$2,000) not including COVID testing or insurance, and another for NTD$200,000 (around US$7,000). The cheaper package will take a tour group of 30 people for a three night stay, with food and accommodation provided. The premium package, meanwhile, is more intimate, with ten or fewer people travelling for four nights. There's a difference in food and accommodation too: the premium group will stay in five-star presidential suites, and enjoy a seafood feast. But broadly speaking they'll both visit the same places.
Wu says if there's a change in the pandemic situation, operators will respond accordingly. That could include urgently flying travelers back to Taiwan.
Meanwhile, the Insurance Bureau says it will have a travel bubble package ready by March 25. That will cover travel risks, injury, sudden illness and emergency rescue in case of infection with COVID-19. Four nights' cover should cost between NT$2,500 and NT$3,000 (around US$90 to US$100).
It's a considerable cost, but after a year in Taiwan, travelers here are itching to get away.