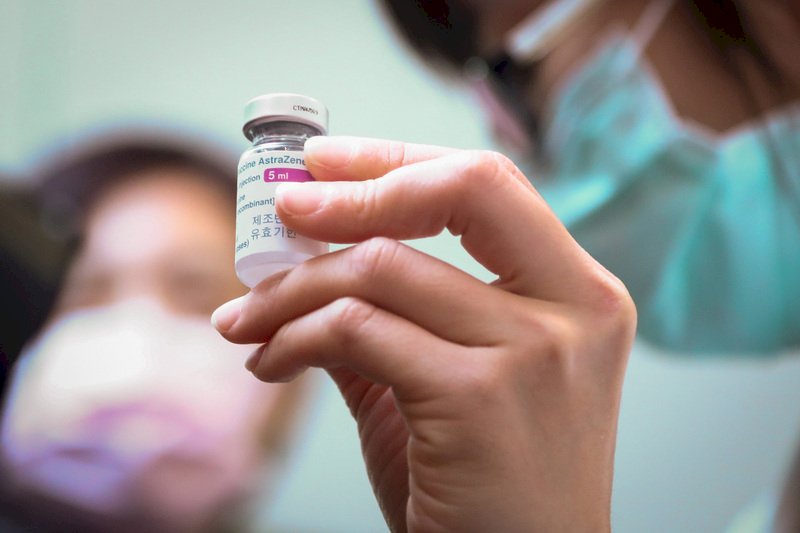 Taiwan began administering doses of the AstraZeneca COVID-19 vaccine on Monday, but signups for the jab have been slow among health workers. Top officials got the vaccine first to demonstrate their confidence in its safety and effectiveness.
Premier Su Tseng-chang has received his COVID-19 jab as has Health Minister Chen Shih-chung.
Chen said he had a slight fever afterwards, but that it's gone now. Despite the availability of the vaccine for medical personnel, few have followed these ministers' lead. As of noontime on Tuesday, only 1,538 in Taiwan have been vaccinated. That represents just 1.56% of health workers.
Only nine got vaccinated in Nantou, while only ten shots were given each in Penghu, Taitung, Hsinchu, and Keelung. Just eleven were given in Miaoli.
One bottle of the AstraZeneca vaccine can vaccinate nine to eleven people. Six cities and counties have only used one bottle each.
At that rate, it's going to take a long time to get everyone vaccinated. Why aren't people eager to get the shot?
Infectious Diseases Specialist Dr. Huang Li-min says that health workers are worried about the side effects and the effectiveness of the vaccine. Some people want to wait for more data on the side effects and also see how effective it is.
Taiwan is also working on its own vaccines. In clinical trials on rats and humans, the third dose of one of these vaccines has been found effective against the South African variant of COVID-19.
The spokesperson for the high-end vaccine Lee Se-hsien says that Taiwan should get the rights to go ahead with this vaccine in June. Local companies are hoping to begin mass production by mid-year.
When Taiwan's vaccines are ready, President Tsai Ing-wen will be the first to get vaccinated.