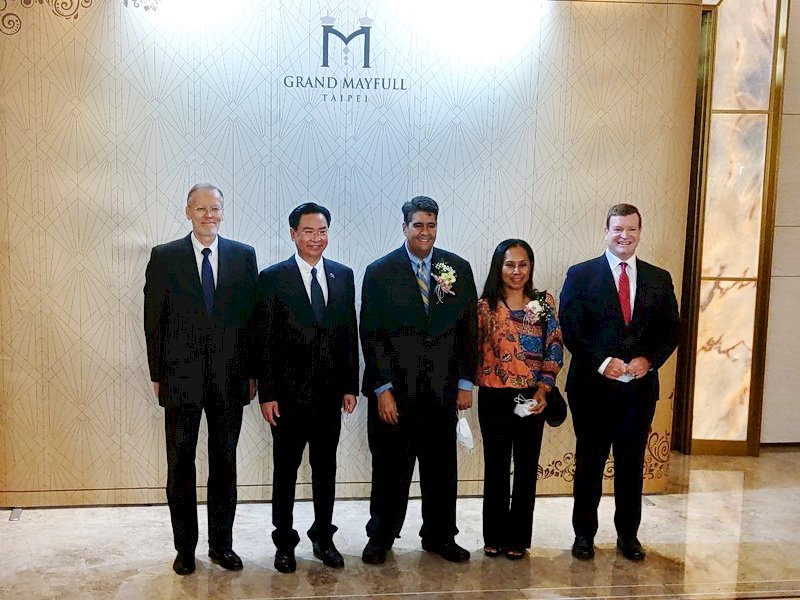 US ambassador to Palau, John Hennessey-Niland, says the Taiwan-Palau travel bubble will deepen cooperation between the two countries. Ambassador Hennessey-Niland is visiting Taipei along with Palauan President Surangel Whipps Jr..
Hennessey-Niland said he trusts that the Taiwan-Palau travel bubble will strengthen the partnership and friendship between Taiwan and the Pacific island nation.
Hennessey-Niland also said Taiwan and Palau have set a good example for the world in public health and keeping COVID-19 at bay. Over the past few years, he said the United States has been working closely with Palauan health authorities. The latest cooperation involves offering technical support and vaccines.
Meanwhile, American Institute in Taiwan (AIT) director Brent Christensen said the visits by the Palauan president and the US ambassador signal close cooperation among the three countries.
The AIT is the de-facto US embassy in Taiwan in the absence of official diplomatic ties.