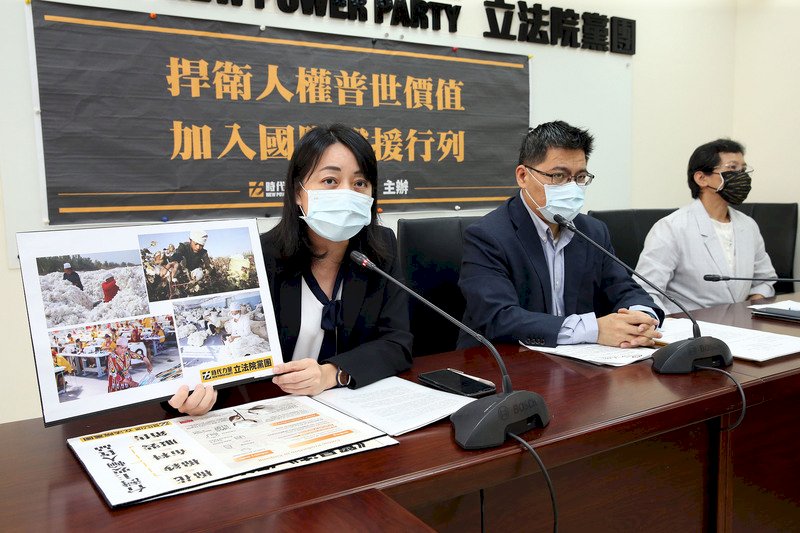 The New Power Party (NPP) and Taiwan People's Party (TPP) are calling for reform of the Taiwan Railways Administration. The two parties held a press conference on the issue Tuesday after the train accident on Friday that led to at least 50 dead and over 200 injured. It was the deadliest train accident in Taiwan in over 70 years.
NPP lawmaker Chiu Hsien-chih said there should be an immediate investigation into the railway's construction projects. That's because the Taiwan Railways Administration was unaware that Lee Yi-hsiang, the driver of the truck that caused the accident, was illegally serving as construction supervisor. Chiu said that the railways should monitor all contractors to make sure they are acting within their contractual obligations.
TPP lawmaker Lai Hsiang-ling said that the railways should not shift all the responsibility to the contractor for this accident. They believe that the safety of the trains is also the responsibility of the Taiwan Railways Administration.
The transportation ministry will file suit demanding compensation from the truck driver and contractor. Deputy Transport Minister Wang Kwo-tsai has said that the ministry will sue Lee Yi-hsiang, the driver of the crane truck and Tung Hsin Construction Company, the contractor of the construction site above the site of the accident.
The two parties said they would demand that the transportation ministry report to the legislature about how the Taiwan Railways Administration will reform. They said real reform is more important than asking for top officials to resign.
At the legislature on Tuesday, the opposition Kuomintang (KMT) had called for the resignation of Premier Su Tseng-chang and Transportation Minister Lin Chia-lung over the accident. But the proposal was overruled by the ruling Democratic Progressive Party (DPP) parties who hold the majority in the legislature.