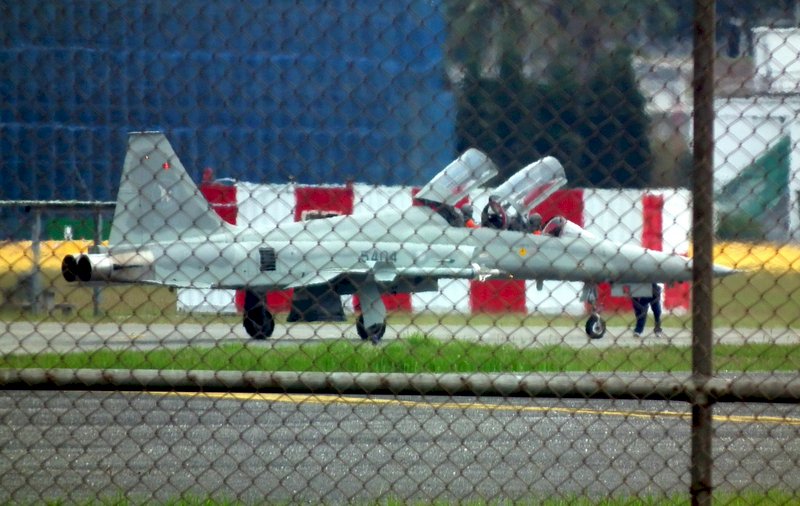 Taiwan's air force on Tuesday resumed flying of F-5F fighter jets for routine training. That's after all fighter jets were grounded for inspection when a mid-air collision on March 22 took the life of at least one pilot. The search for the other missing pilot is still ongoing.
Inspection work on the ground included checking the engines, escape systems, fuel systems and the entire planes for corrosion. The air force said F-5Fs are the first to resume test flying on Tuesday and the F-5Es are next in line.
Meanwhile, a funeral service for the deceased pilot First Lieutenant Lo Shang-hua will be held on April 10. President Tsai Ing-wen will bestow honors on Lo posthumously at the service.