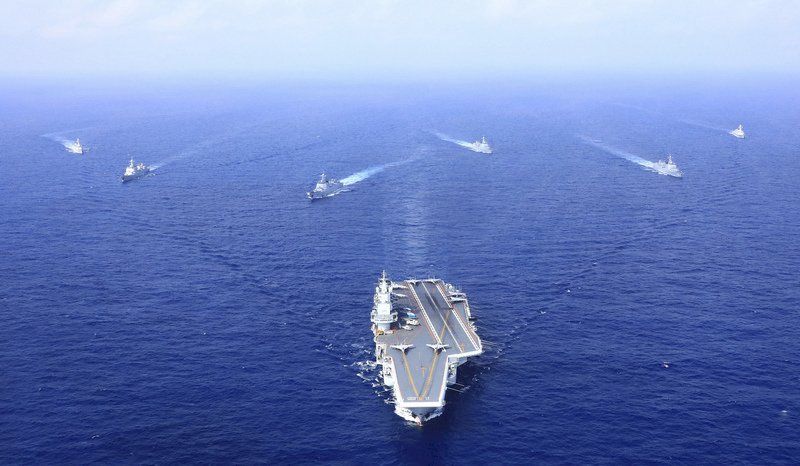 China's navy on Monday said that a Chinese carrier fleet is holding exercises near Taiwan and that such exercises will become routine. China made the announcement in the midst of increased tensions between China and Taiwan. Chinese military incursions have occurred almost daily near Taiwan for the last couple of months. China claims Taiwan as part of its territory under the One China policy but Taiwan has been governed independently since 1949.
China's navy said that the aim of the drills is to "enhance its capability to safeguard national sovereignty, safety and development interests."
Meanwhile, Taiwan's defense ministry said it has full grasp of the situation surrounding Taiwan both in the air and at sea.