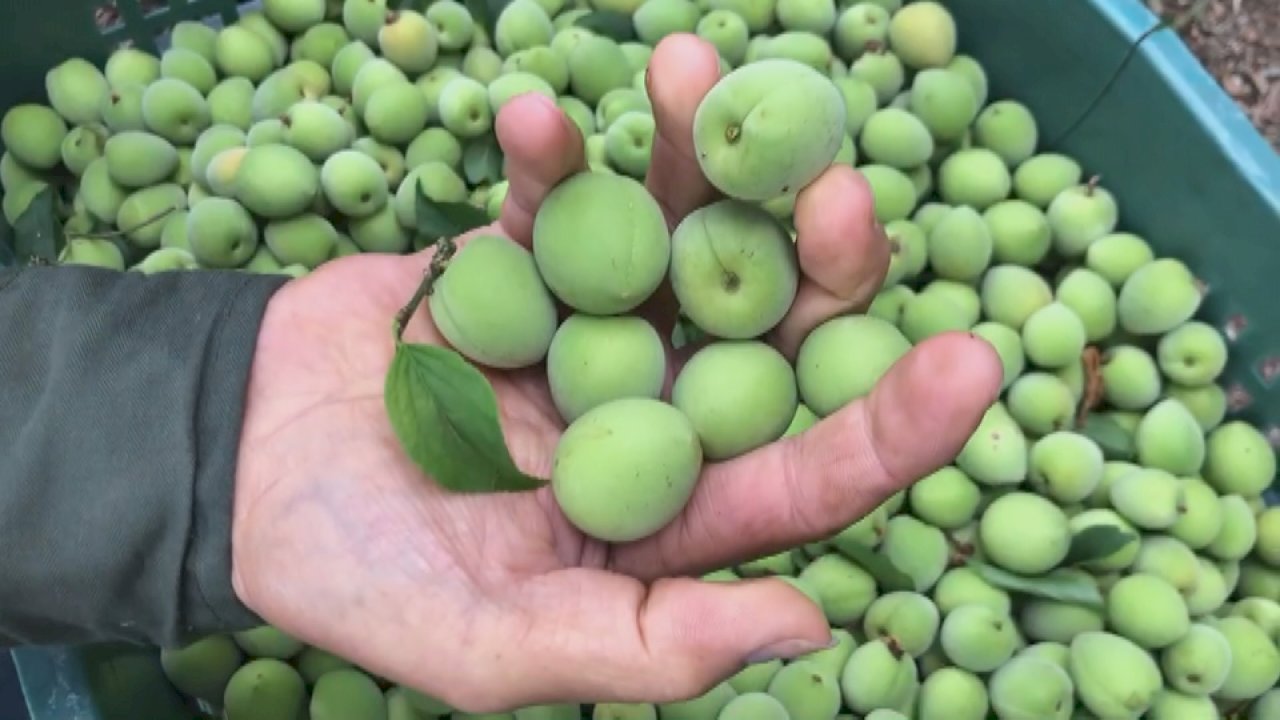 'Tis the season for harvesting green plums in Taiwan. But because of the lack of rain this year, plums are turning out smaller than usual. Plum farmers are trying to think of other uses for their shrunken green plums.
Amidst the green plum plantations in southern Tainan, one can see the plums are already ripe. Except this season, they're smaller than usual. The farmers only have the weather to blame. With very little rain this season, most of the fruit have shrunken to the size of a five NT dollar coin.
Farmers categorize the size of their harvest according to the size of Taiwanese coins. S is the size of a five NT dollar coin, M means it's as big as a 10 NT dollar coin, and L is for those as big as a 50 NT dollar coin. When you're lucky, you may even come across a double L. The farmers say each plum used to weigh an average of 30 grams, but this year, they're only 10 to 15 grams. There were hardly any size double L ones this year either. This was the first time in 30 years that farmers have seen such a dismal turnout.
One of the farmers said unfortunately most of the harvest this year can only be made into plum essence. The weather really hit the green plum market hard this year.