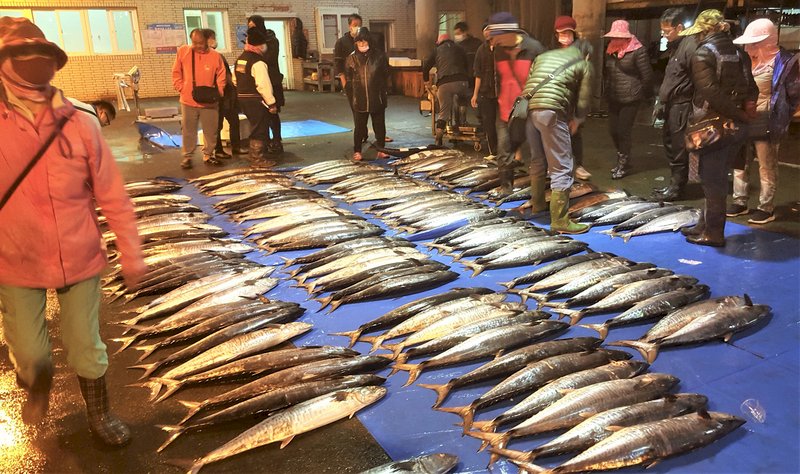 Agriculture Minister Chen Chi-chung says his ministry aims to get Taiwanese fish removed from a list of goods produced with forced labor within a year.
The US Department of Labor included fish caught by Taiwan's distant-water fishing fleet in its most recent List of Goods Produced by Child Labor or Forced Labor, released last October.
The US Department of Labor cites instances of fishing vessel operations deceiving the migrant workers that sign up to work for the fleet about wages and contract terms. The department also says workers' identity documents are often confiscated, that workers are forced to work 18 to 22 hours a day, that workers face hunger and dehydration, and that workers are subject to physical violence and verbal abuse.
In all, the US Department of Labor has highlighted seven major problems with Taiwan's distant-water fishing fleet. While Taiwanese fish remains on the list, exports of this fish to the US could face severe restrictions.
On Wednesday, members of the Legislature's economics committee questions Agriculture Minister Chen Chi-chung about Taiwan's inclusion on the list.
DPP lawmaker Lin Tai-hua called the US list a "list of shame", saying that other products on the list include cotton grown with forced labor in China's Xinjiang region. Lin said she approves of the Council of Agriculture's steps to improve conditions aboard Taiwanese fishing vessels, including refusing to allow ships involved in human trafficking or forced labor to dock at ports. However, she asked Chen if there is any chance of solving the seven problems the US Department of Labor highlighted and getting Taiwanese fish off the list next year.
Chen said that the Cabinet's committee for improving human rights will call a cross-ministerial meeting on the matter. He also said that each of the seven problems will be addressed with concrete measures, such as setting standards for maximum working hours aboard fishing vessels. He said that as soon as he has Cabinet approval, he will then inform the US of these measures.