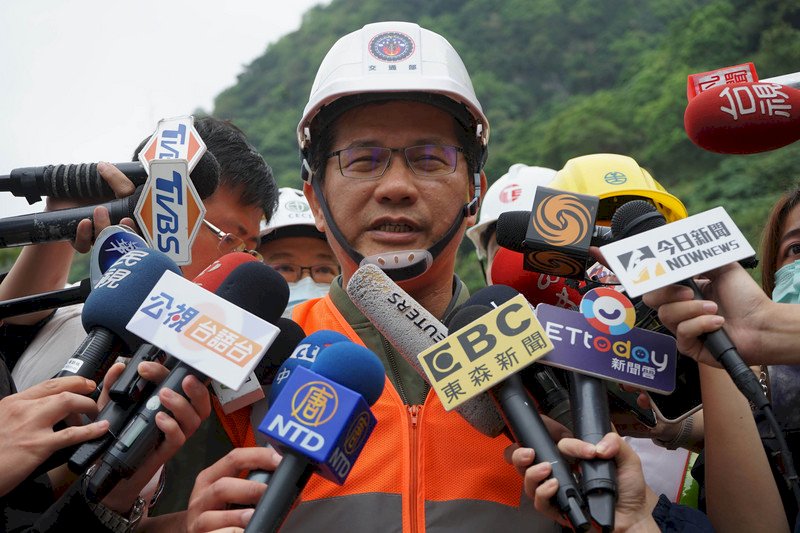 Transport Minister Lin Chia-lung says he will take full responsibility for a train derailment that killed 50 people and injured more than 200 others on Friday. Lin was speaking Wednesday at the Legislature.
Friday's accident was the worst on Taiwan's railways in 70 years.
Lin vowed to "clarify the cause of the accident" and promised to do a thorough review. According to the semi-official body Taiwan Transport Safety Board, a preliminary study shows that there was a collision between a train and a maintenance truck that had rolled down a slope from a construction site onto the tracks.
Lin said he will shoulder all responsibility, including political responsibility.
Also on Wednesday, Lin told lawmakers he already tendered his written resignation to the Cabinet a day earlier.
Meanwhile, President Tsai Ing-wen has vowed to reform the Taiwan Railways Administration. Speaking at the ruling DPP's Central Standing Committee on Wednesday, Tsai said the top priority is to revamp its organization, followed by solving the problem of its long-term losses and finding a sustainable management model.