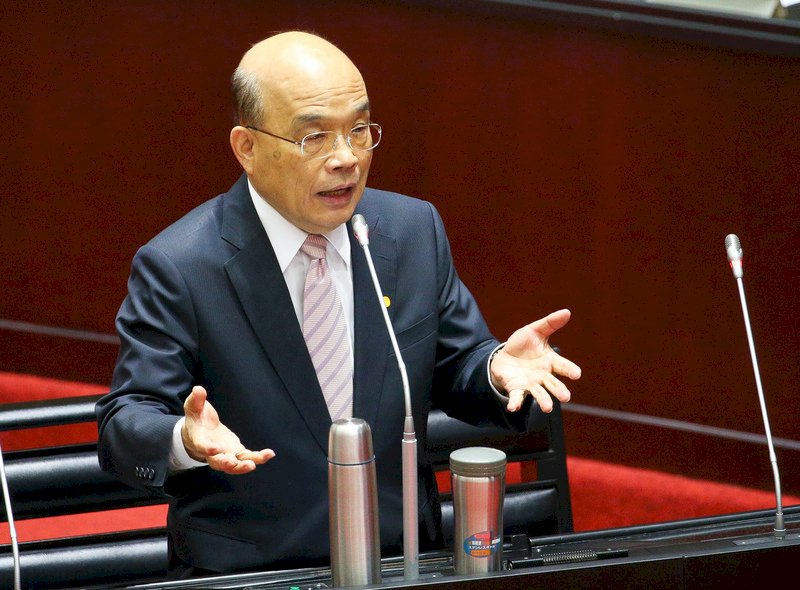 Premier Su Tseng-chang has vowed to speed up the process of reforming the Taiwan Railways Administration, a state-run enterprise under the transport ministry.
Su was speaking Thursday during a Cabinet meeting in light of a train derailment last Friday that killed 50 people, Taiwan's worst rail accident in 70 years. A preliminary investigation shows that there was a collision between a train and a maintenance truck that had rolled down a slope from a construction site above onto the tracks.
Su said the top priority is to ensure transport safety. He said that the government will develop a smart monitoring and early warning system so that trains have time to halt should there be any objects on the tracks.
Su also promised that the government will foot the bill, no matter how much it costs.
On behalf of the government, Su offered apologies to victims of Friday's accident and their family members, saying that the Cabinet accepts responsibility for the tragedy.