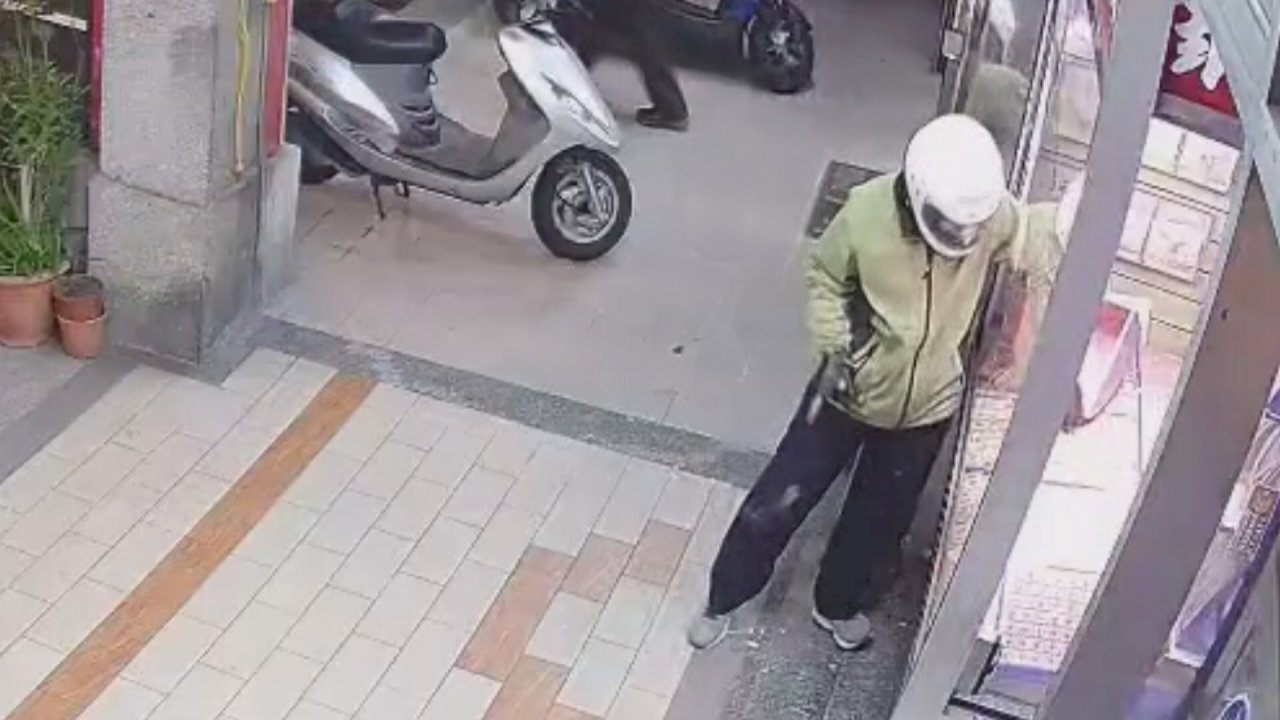 In a scene that could be straight from a TV crime drama, two thieves on a motorcycle in Miaoli City have stolen jewellery worth tens of thousands of dollars. And the whole thing took less than twenty seconds.
Blink and you'll miss it. CCTV footage shows a man in a motorcycle helmet smashing a jeweller's window, grabbing some display items, then escaping on a waiting motorcycle. The neighboring store owners in this part of Miaoli are gobsmacked. One woman says she heard the robbery and thought it was the sound of a car accident.
In total, the thieves took 14 pieces of gold jewellery weighing almost half a kilo, with a total value of over US$20,000. A local police officer says they're on the case. He says they're examining CCTV footage and tracing the thieves' escape route.
Police think the thieves have connections to the area and planned the robbery. They're pursuing all avenues to track them down and return the stolen goods.