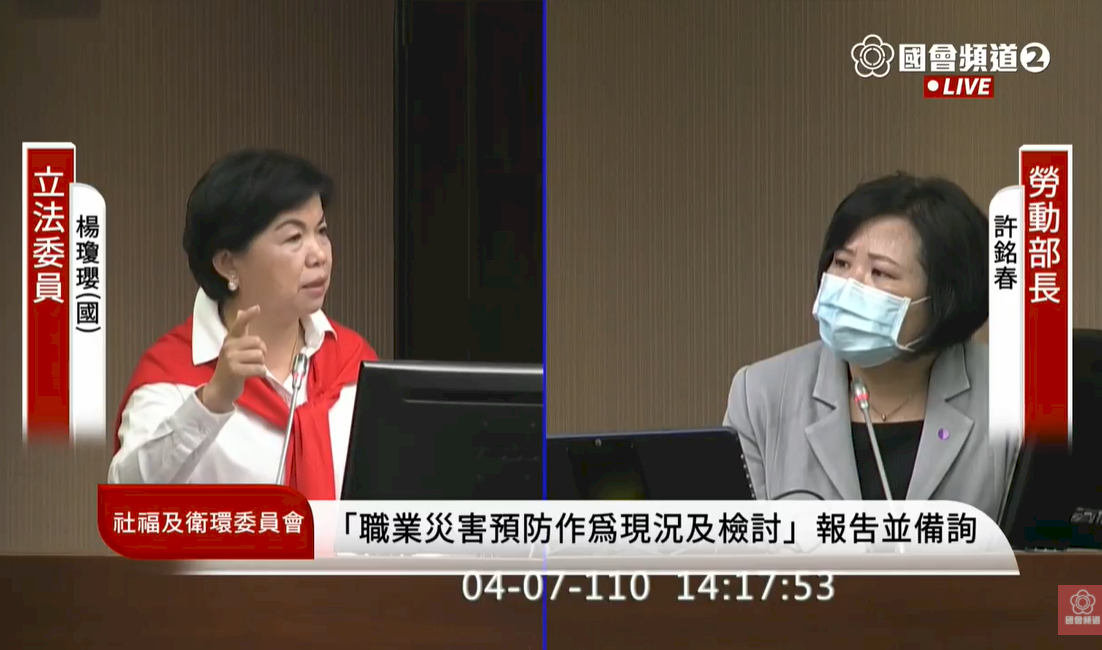 Taiwan's labor ministry says it supports the idea of giving people who get vaccinated for COVID-19 a two-day period of leave from work. That was the word from Labor Minister Hsu Ming-chun on Thursday.
Taiwan began its rollout of AstraZeneca COVID-19 vaccinations last month. Currently, healthcare workers have top priority. Some people who have received the vaccine reported experiencing a brief period of illness following inoculation.
In order to accommodate this and to encourage people to get the vaccine, the Labor Ministry says it backs the idea of "vaccination leave". But ultimately, it's down to the Central Epidemic Command Center to decide. The labor ministry has asked the command center to examine the proposal and report back.
Hsu says vaccination leave would include the day of vaccination itself and the following day. She says absences for vaccination should not affect an employee's attendance record nor their year-end attendance bonus. But Hsu says the department has left open the question of whether or not vaccination leave should be paid. She says that is the Central Epidemic Command Center's decision to make.