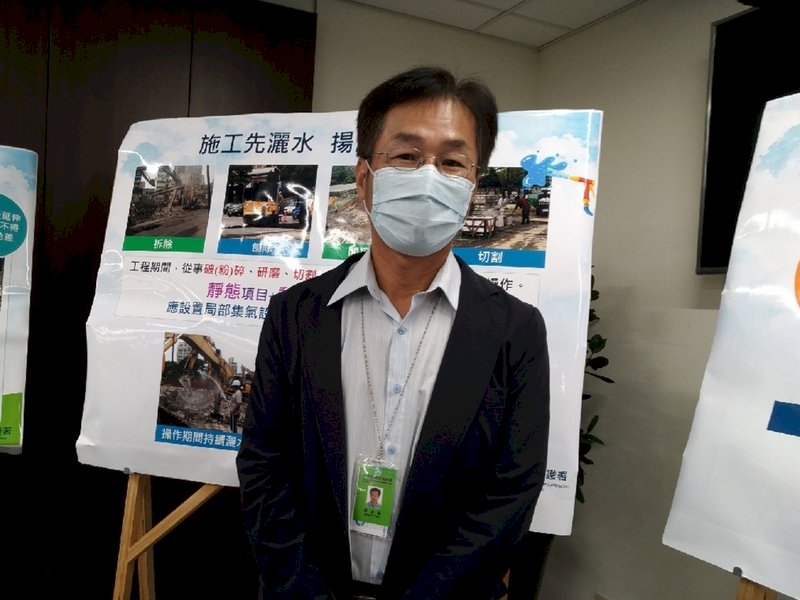 The Environmental Protection Administration says construction projects around the country will have to follow tighter regulations. That's to reduce the amount of microscopic particulate matter, like PM10s, that pollute the air around construction sites.
The administration says its efforts have already reduced Taiwan's air pollution by 60%. But with the announcement of the new measures on Thursday, it hopes to go even further in addressing people's concerns about air quality. When the rules go into effect one year from now, the EPA says they should reduce total PM10 emissions by three and a half thousand tons a year.
Tsai Meng-yu is the director of the Department of Air Quality Protection and Noise Control at the Environmental Protection Administration. He says the new regulations mean construction companies have to build higher fences around construction sites and clean sites before and after construction. There are also new rules for particularly messy construction projects like dredging. For those sites, companies will have to install an automatic car wash to clean vehicles and make sure they clean surrounding roads.