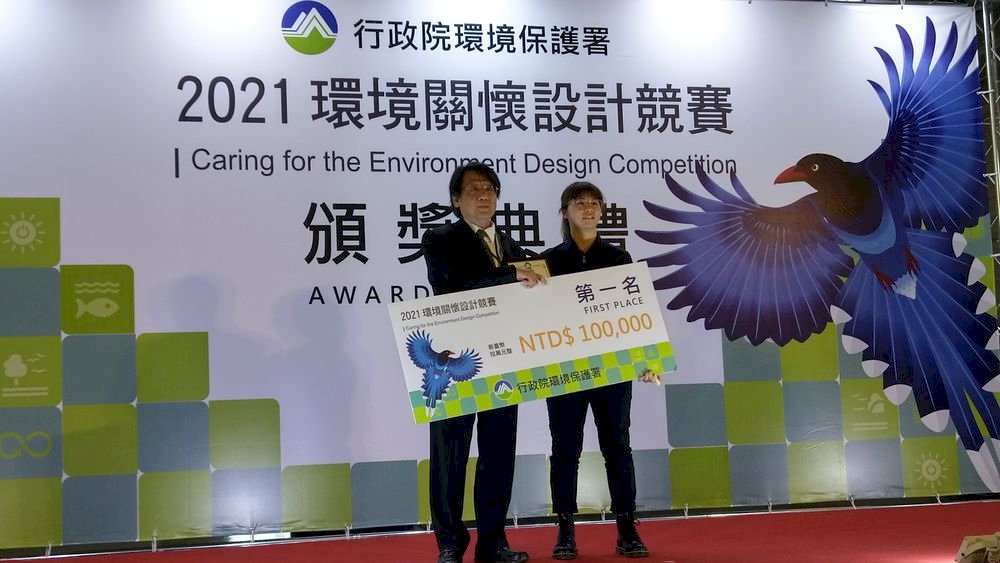 Taiwanese people love drink shops where orders are freshly made. But the amount of plastic lids these shops go through each day bothers one university student in Taiwan. She's come up with a solution using the Japanese art form origami, and has even won an award for her invention.
Lin Yi-hsuan is a junior at Chaoyang University of Technology in Taichung. She has won an award for designing a paper cup that needs no plastic lid.
She has named her invention the "TWIST container". The lid and the cup are one seamless whole made out of the same piece of paper. The lid is folded using an origami folding technique. The top part of the cup can be folded down to seal the cup, and it includes an opening for a straw.
Lin said she works part-time at a bubble tea shop and was appalled at the amount of plastic lids being used every day. She shared how her design can be expanded to other containers. One example holds a drink on the bottom, while the top part can be folded to hold popcorn. In the center is a hole for a straw, letting you take sips from the cup in the bottom. This would be great for movie theaters.
Lin took first place at the "2021 Caring for the Environment Design Competition", organized by Taiwan's Environmental Protection Administration, for her design. She will be flying to Denmark to attend the Index Project Foundation's Index Award competition with her invention.