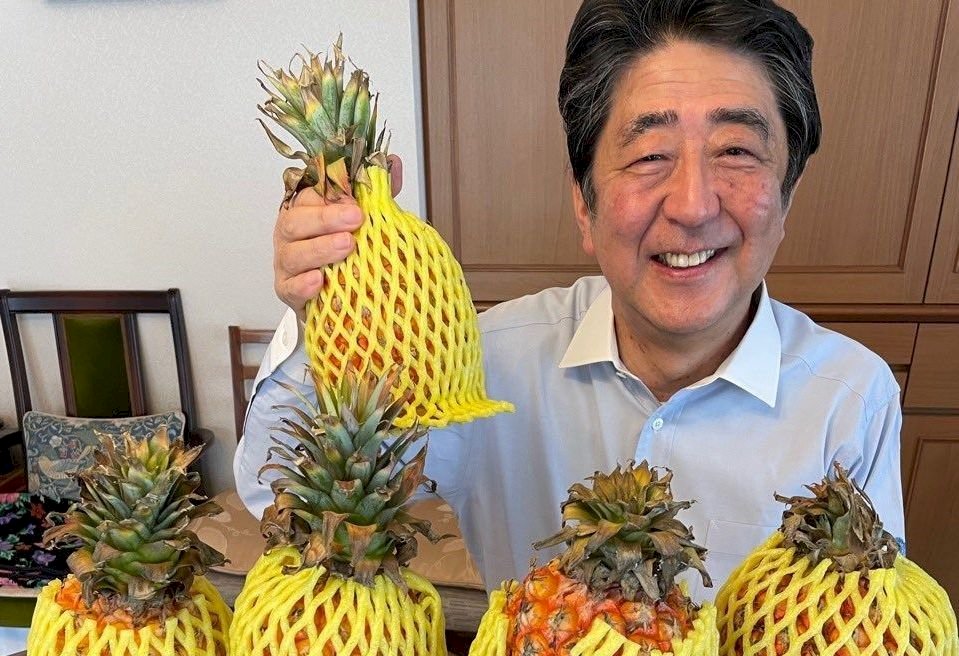 Japan's former Prime Minister, Shinzo Abe, tweeted a picture of himself smiling with Taiwanese pineapples on Wednesday. In the picture, he is holding a pineapple. Abe's tweet reads: "Today's snack is pineapples, and they look delicious." Within just five hours, the photo gained 694,000 likes, 2,055 quote tweets, and 119,000 retweets.
President Tsai Ing-wen responded as well by tweeting back in Japanese, "Please enjoy the Taiwanese pineapples! If five aren't enough, please do let me know and I'll send you more pineapples anytime."
This is the latest high profile tweet about Taiwanese pineapples since China banned their import on March 1. Since then, Taiwan started a #FreedomPineapple campaign, and a surge of local orders made up for the loss of exports to China in just one week.

Japan has also shown its support by ordering a record 6,000 tons of Taiwanese pineapples. They are carried by local retailers such as 7-11 and BELX, and have received extensive coverage in Japan's media. Japan is now Taiwan's largest export market for pineapples.