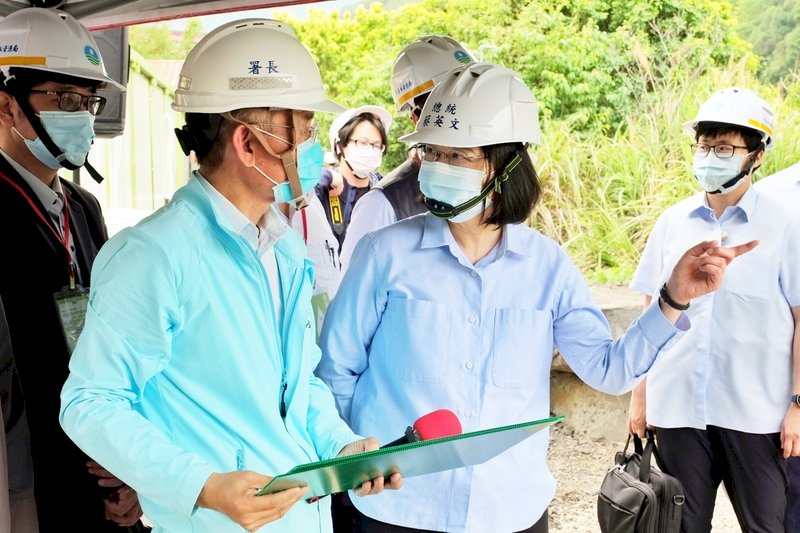 President Tsai Ing-wen has ordered new measures to deal with Taiwan's worst drought in 56 years. The call came Monday during a trip to survey the low water levels at Shihmen Reservoir in northern Taiwan.
The new measures include speeding up the development of new water sources before the seasonal rains begin this month.
Tsai also spoke about efforts to dredge the nation's reservoirs. She said that last year, workers managed to dredge a record-breaking 2.6 times the average amount dredged in previous years. She called on the Economics Ministry, which oversees the nation's reservoirs, to work with the army and private companies to invest in manpower and machinery to accelerate dredging.
Tsai is also calling on the economics ministry to diversify their solutions to the nation's water woes. Those solutions include desalinating seawater, recycling wastewater, and reducing water leaks.