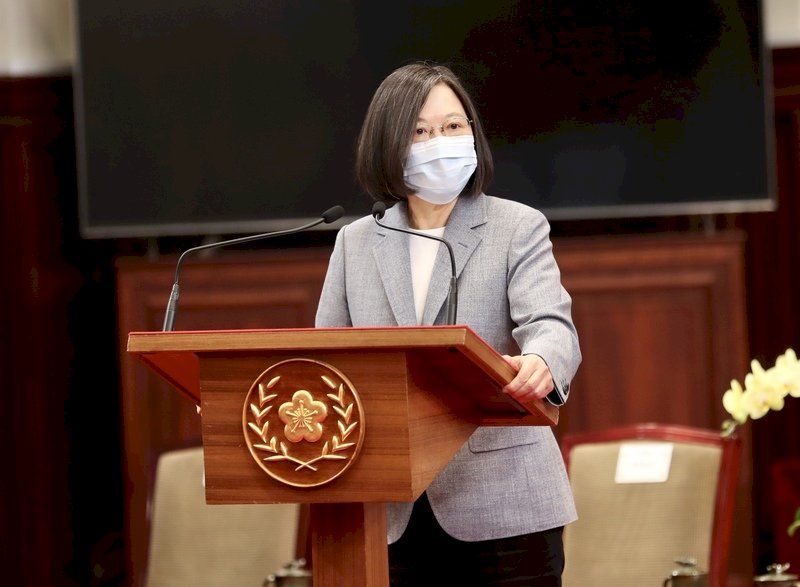 President Tsai Ing-wen has been awarded the John McCain Prize for Leadership in Public Service. The announcement was made by the Halifax International Security Forum (HFX) on Tuesday.
The independent, non-partisan and non-profit forum is based in Washington. It is one of the most prestigious defense affairs forums in the world.
Presidential Office Spokesperson Xavier Chang said on Tuesday that President Tsai is honored to receive the award. He said President Tsai said the honor belongs to Taiwanese people as the public has steadfastly safeguarded freedom and democracy.
Chang said the award honors the legacy of late US Senator John McCain for his life-long pursuit of freedom, democracy and equality. Chang praised McCain for his relentless efforts to protect Taiwan's security.
It was reported that Canada was originally planning to withdraw its funding for the forum for fear of angering China. But Canadian Prime Minister Justin Trudeau made it clear in mid-April that its government will continue its funding.