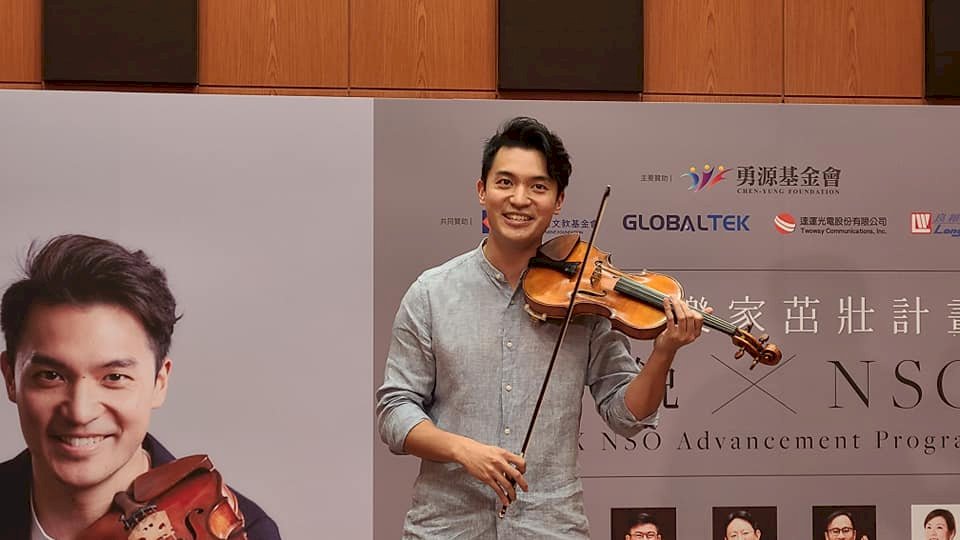 Taiwanese-Australian violinist Ray Chen and the National Symphony Orchestra are working together to set up a music education platform for indigenous children.
They will be visiting two elementary schools next week: one in Hualien and the other in Taitung, both of which have a high proportion of indigenous students.
This is Ray Chen, a distinguished Taiwanese-Australian violinist. This past year, due to the COVID-19 pandemic, Chen has been able to spend more time in Taiwan, and introduce and teach music to children living in remote areas.
Chen said, as a musician, he used to just focus on his violin skills, but now he's realized there's much more he can do, such as teach music to indigenous children.
Chen said he wants to "give back" by teaching music education to children. As he was born in Taiwan, Chen said he's always looking forward to learning more about his birthplace and promoting cultural exchanges. Chen said that he benefits the most from these exchanges as he gets to learn about the various indigenous cultures in Taiwan.