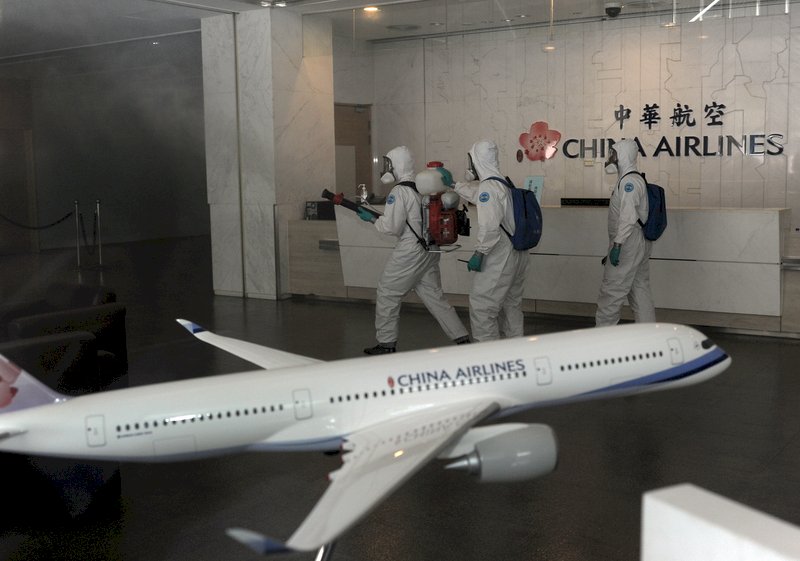 Another China Airlines pilot and a flight attendant were confirmed to have COVID-19 on Tuesday.
The male pilot is in his 30s and is the 1,153rd COVID case in Taiwan. He went to the US between April 16 and 18 and, after returning to Taiwan, was in home isolation until April 21 when he tested negative for COVID. But on May 1, he began having symptoms and reported them to health authorities. He was confirmed to have COVID on Tuesday.
The China Airlines flight attendant is a female in her 20s. She went to the US from April 22 and 25 and tested negative on April 30. She began having symptoms on May 2 and was confirmed to have COVID on Tuesday. She had contact with patient number 1153 but it still needs to be clarified whether he infected her.
Taiwan currently has 1,153 confirmed cases of COVID-19. Of the sources of infection, 1,009 are imported, 94 are domestic, 36 are from a navy ship, 2 from an aircraft, 1 unknown and 11 are still being investigated. Of the patients, 12 have died, 1,067 have recovered and 74 are still in hospital isolation wards.