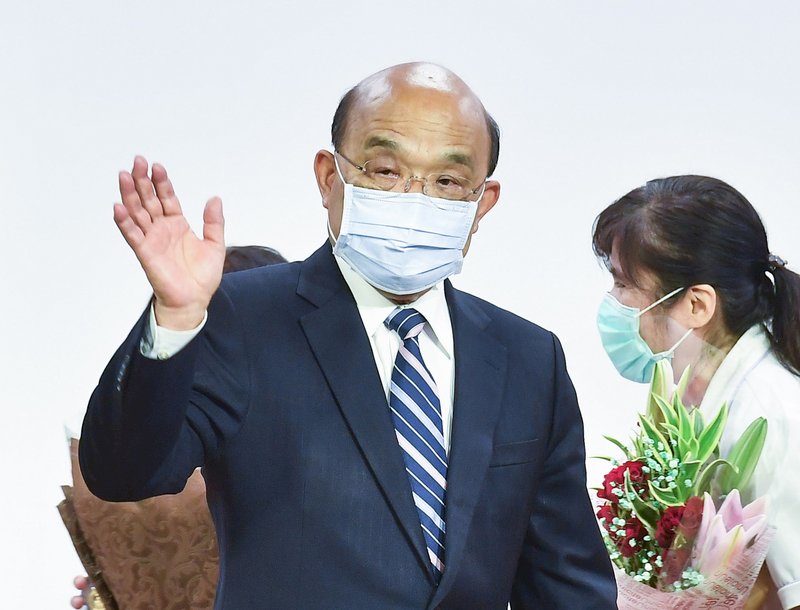 The economics ministry on Tuesday proposed to move a controversial liquefied natural gas receiving station further away from its planned location in northern Taiwan. That's to avoid damage to an algal reef environmentalists want to protect.
The ministry proposed to move the station 455 meters further out to sea to 1.2 kilometers from the coast. That would extend the project another 2.5 years and raise the cost by NT$1.5 billion (US$54 million). Under the new plan, the project would be completed in 2025.
The Rescue Datan Algal Reefs Alliance opposed the idea and called for the removal of the project from the area. It had previously collected enough signatures for a national referendum in August on the relocation of the project.
Meanwhile, Premier Su Tseng-chang on Tuesday said that he hopes the alliance can change its mind. He said a total relocation of the project would mean another 11 years before completion. Su called on the environmentalists to think about the well-being of Taiwan's people and the economy.
The Datan natural gas terminal project is crucial to President Tsai Ing-wen's energy policy of generating 20 percent of Taiwan's electricity from renewable energy, 30 percent from coal and 50 percent from natural gas by 2025.