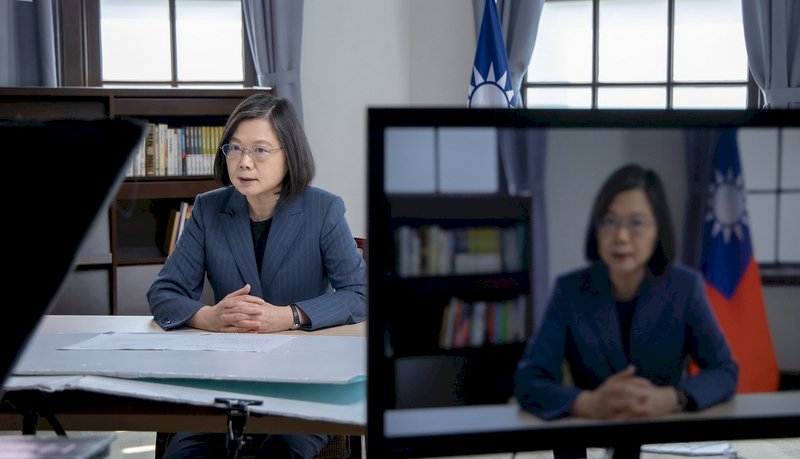 President Tsai Ing-wen says democracies around the world must stand in unity as authoritarian regimes are looking to take advantage of the COVID-19 pandemic to change the rules-based global order.
Tsai made the statement in a speech at the Copenhagen Democracy Summit by video on Monday. The forum is organized by the Alliance of Democracies (AoD) and is being held from May 10-11 with people participating both in person and virtually.
Tsai said all democracies around the world must remain vigilant and united to secure supply chains and safeguard the global economic order. She also called on the members of the international community, especially the European Union (EU), to sign a bilateral investment agreement (BIA) with Taiwan.
President Tsai also said Taiwan's commitment to freedom and democracy has made the island a target of disinformation campaigns, economic coercion, and even military intimidation. To protect Taiwan's democracy and ensure peace and stability in the Asia Pacific region, Tsai said the government has beefed up its defense capabilities and is working with global partners.
Tsai also said Taiwan is looking forward to US President Joe Biden's Summit for Democracy later this year, as well as the UK's continued leadership of the G7 to expand economic cooperation. That's because "these forums have never been more important, as democratic institutions face unprecedented challenges."