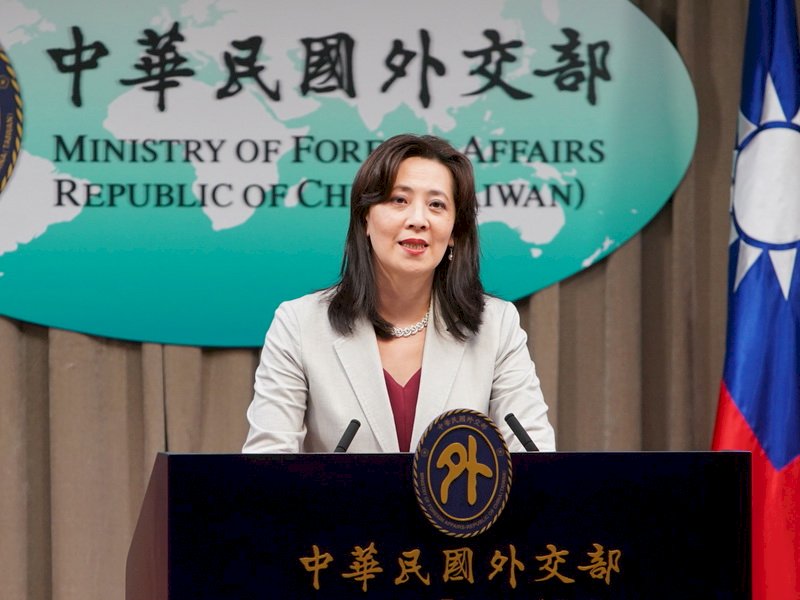 The Foreign Ministry has reaffirmed the "firm friendship" between Taiwan and its diplomatic ally Honduras. That comes after Honduras announced it had bought COVID-19 vaccine doses from China on Monday. The announcement prompted intense media speculation over a rift between the countries, which have been diplomatic partners for over 80 years.
In a tweet posted to its official Twitter account, Honduras's Health Ministry says it received help from Taiwan's former diplomatic ally El Salvador. The ministry says El Salvador helped Honduras "break the geopolitical blockade" to buy vaccine doses from China. That led to fears that Honduras would follow El Salvador in breaking diplomatic ties with Taiwan. Taiwan and El Salvador ended their formal diplomatic relations in 2018.
But Taiwan's Foreign Ministry says relations between Taiwan and Honduras remain stable. It says it is coordinating closely with Honduran authorities and will continue to monitor new developments.
At a press conference on Tuesday, Foreign Ministry spokesperson Joanne Ou stressed the two countries' common ground. She says Taiwan and Honduras have long shared values of democracy and freedom. She says cooperation between the countries has led to success in a number of fields.
Ou also criticised those who use vaccines as a political tool. She says vaccine procurement is a humanitarian issue, and the Foreign Ministry's first concern is for the health and safety of the Honduran people. Ou says Taiwan condemns countries that seek to use vaccine sales to undermine Taiwan-Honduras relations.
As of 2021, Taiwan has full diplomatic relations with 14 countries worldwide.