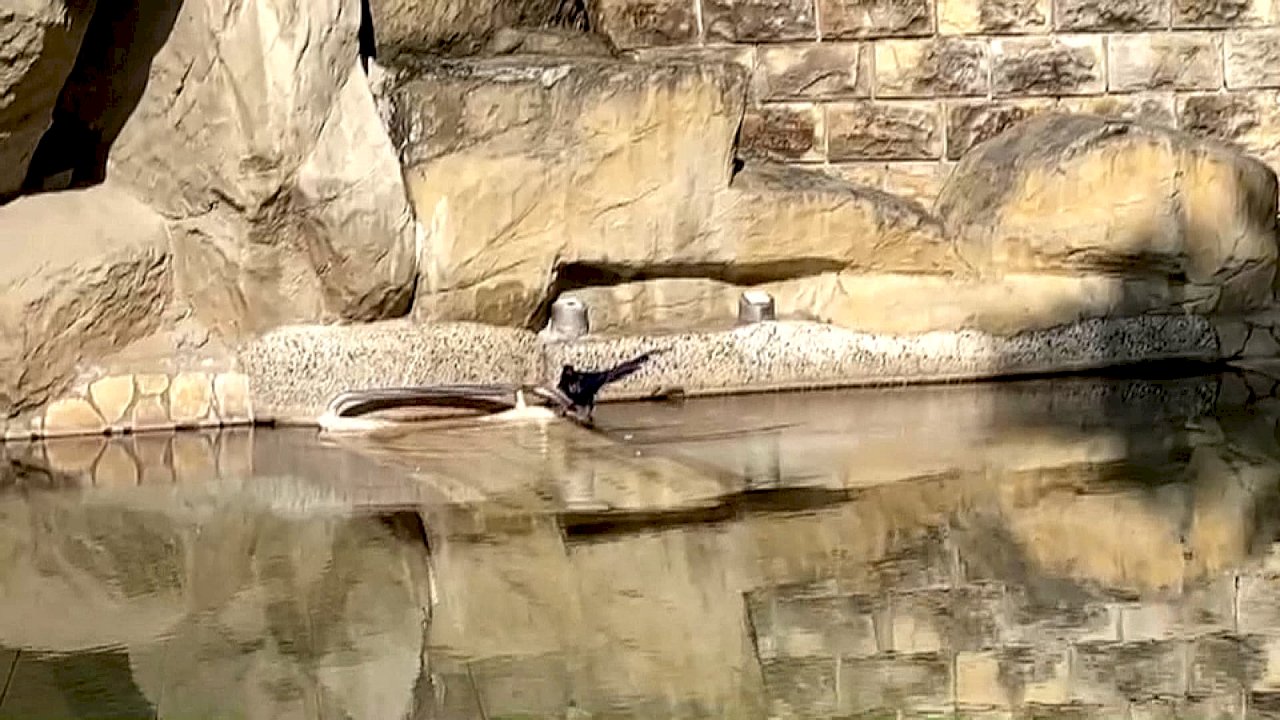 Over the past two decades, a family of Formosan Blue Magpies has unwittingly helped a local hot spring hotel attract customers.
Formosan Blue Magpies are endemic to Taiwan and, unofficially, Taiwan's national birds.
In the mountainous area in eastern Taitung County, there is a Formosan Blue Magpie family. The protected species sport a red beak and feet, a black head, neck and breast, while the rest of the feathers are blue with white tips on their wings and tail feathers.
For 20 years or so, they've been visiting a local hot spring hotel every day and even built a nest on a tree outside.
Tourists are excited to see the birds, which many say look noble and elegant.
One hotel owner says when the baby birds grow up, they'll fly around the valley along with their parents and enjoy the hot springs there.
Another hotel owner says she can sometimes see from her office two birds come together to enjoy the hot springs.