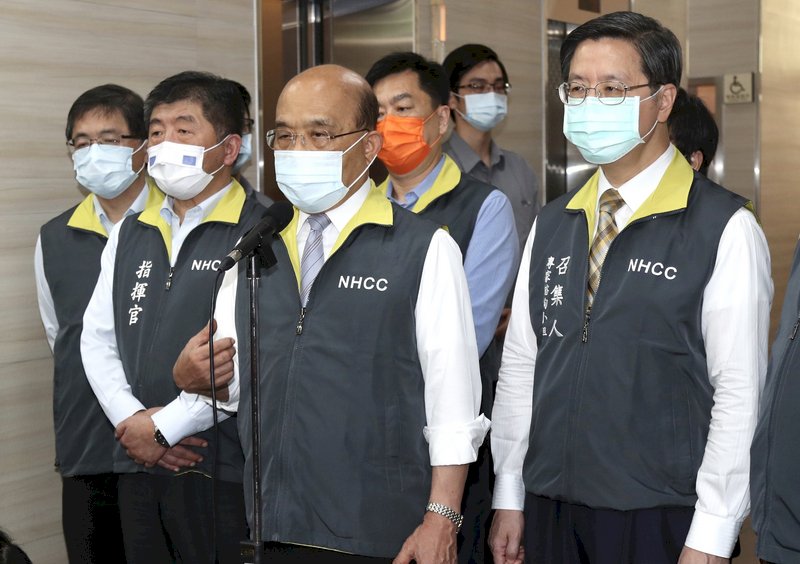 Taiwan saw seven new domestic cases of COVID-19 confirmed on Tuesday with six of the sources of infection unknown.
One of the cases is a Taiwanese woman in her 40s and a family member of a CAL pilot who was confirmed with the disease Monday. She had been under home isolation since May 5.
The six others had unknown sources of infection. They include a man in his 60s and five employees at the Galaxy Baccarat amusement arcade in Yilan. The first woman at the arcade suspected to have COVID is in her 30s. She developed symptoms May 9 and tested positive for COVID-19 Tuesday.
Health authorities traced 35 people who may have come into contact with her and have placed them in quarantine and tested them for COVID-19. So far, four have tested positive for the virus, while 17 tested negative, while the results of 10 other tests are not yet available.
Authorities are still investigating the source of the five cases related to the arcade. They all had no recent overseas travel history.
The arcade has suspended operations and all employees are in home isolation and have been tested for COVID-19.
The other case is a man in his 60s whose source of infection is also unknown. He did not travel abroad and developed chills, fatigue and coughing symptoms on May 7.
Taiwan also reported four imported COVID-19 cases on Tuesday, all from India.
Taiwan has 1,210 cases of COVID-19, and 1,052 of them are imported. Of the total cases, 1,093 have recovered, 12 have died, and 105 are in the hospital.