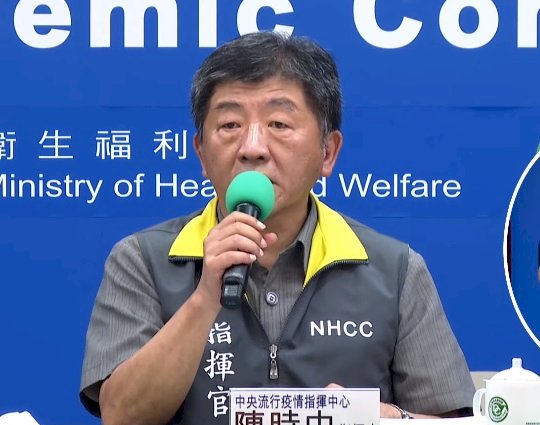 Health Minister Chen Shih-chung says the chances of raising Taiwan's COVID-19 alert to Level 3 are now lower than they had been. Chen was speaking Thursday, a day after Taiwan recorded 16 domestically-transmitted cases of COVID-19.
Chen called the latest string of local infections "critical," but said that health authorities have been able to trace the originally unknown sources of some cases to a degree. That's because the viral gene sequence of cases reported in New Taipei and Yilan match the sequence in another cluster involving China Airlines pilots. Chen said, however, that more investigation and gene sequencing are needed for clarification.
In response to growing calls for widespread testing following the latest wave of infection, Chen said the top priority now is to curb the virus from spreading further. He said that general testing of the public has two hidden problems. One is that people might test negative for COVID-19 when the disease is still in its incubation period. The other is that such a move would drain medical resources and slow down the process of investigation work.